There are a lot of crazy and misguided ideas about food security floating around, so I thought I would post pictures here of what true food security is:
A larder full of dried (dehydrated) foods is a mighty safe way to preserve the bounty of the harvest: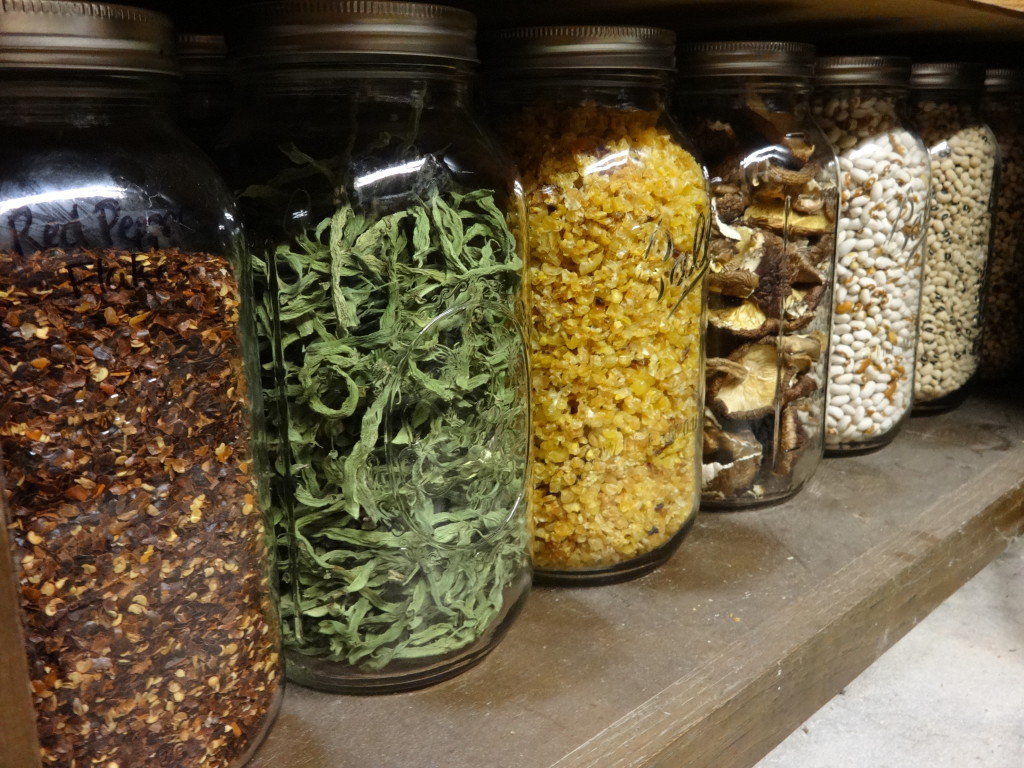 A trailer full of canned tomatoes headed for the shelves in our basement: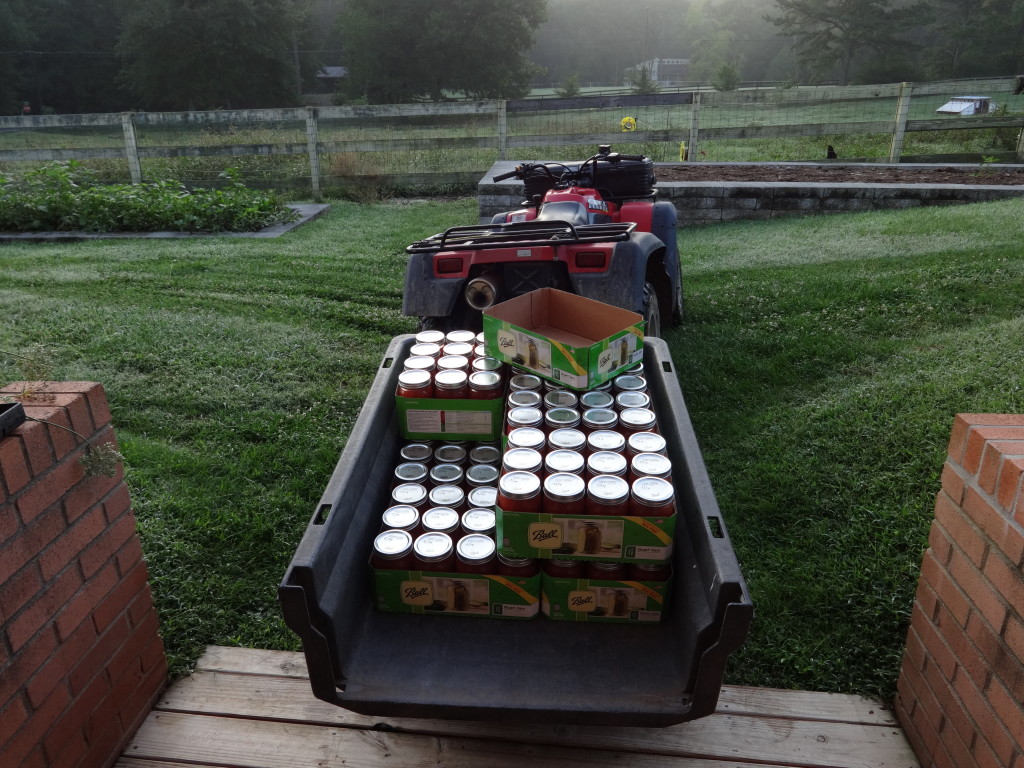 Corn growing in your front yard and headed for the freezer!
A place to process chickens and good friends to lend a hand!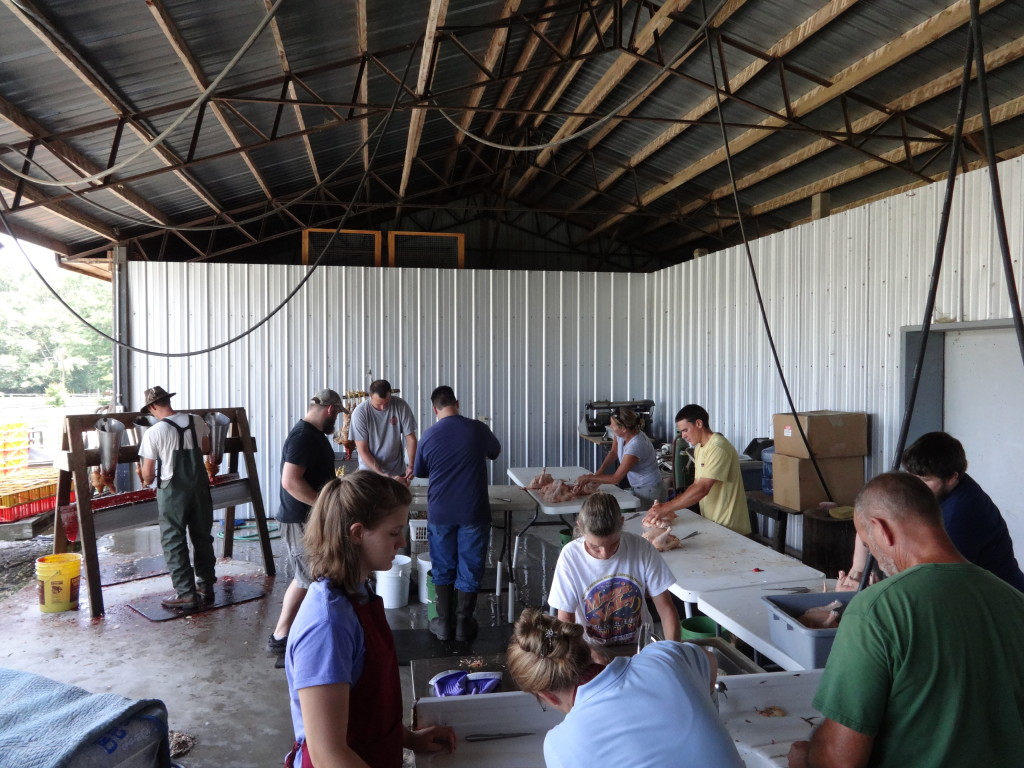 What does your food security look like? If it's loads of .22 ammo and piles of freeze dried food, think again. If it's the empty statement that "I'll let God take care of that kind of a disaster," check your Bible. God has given us an indescribable gift in the land; the very surface that we trod on each day is just waiting for a gentle hand to cultivate and husband it into a prosperous bounty of harvestable, storable, delicious, healthful food to nourish our bodies, our families, and our communities. Think twice before we demand that God supply us with food when the grocery store runs out when He has already given us a means to do that ourselves! Does your city have country roads?