Fall gardening has been a new frontier for us. In the past, by the time summer gardens were playing out, we never had the energy to figure out how to raise our own cabbage, collards, broccoli and the like. But we've found that gardening in the fall is easier than the summer! One of the reasons is the low weed and bug pressure. A little cultivation for the couple of weeks after you plant is all that's needed; once frost hits the weeds are basically not an issue. We started trying fall crops in the raised beds around our house. This was a confined, simple way to get used to putting seeds and plants in the dirt that would get hammered with frost and even possibly covered in snow, and many of them do just fine through such treatment!
You may have seen our post about sweet corn. Here's how we get rid of the leftover corn stalks and weeds that have snuck in while we were busy "laying the corn by":
If you don't have a herd of Jerseys handy, you can handle a small patch by pulling the stalks and composting them or a bush-hog will deal with a larger patch. Here's the garden after a couple of days under the duress of 11 milk cows munching away happily!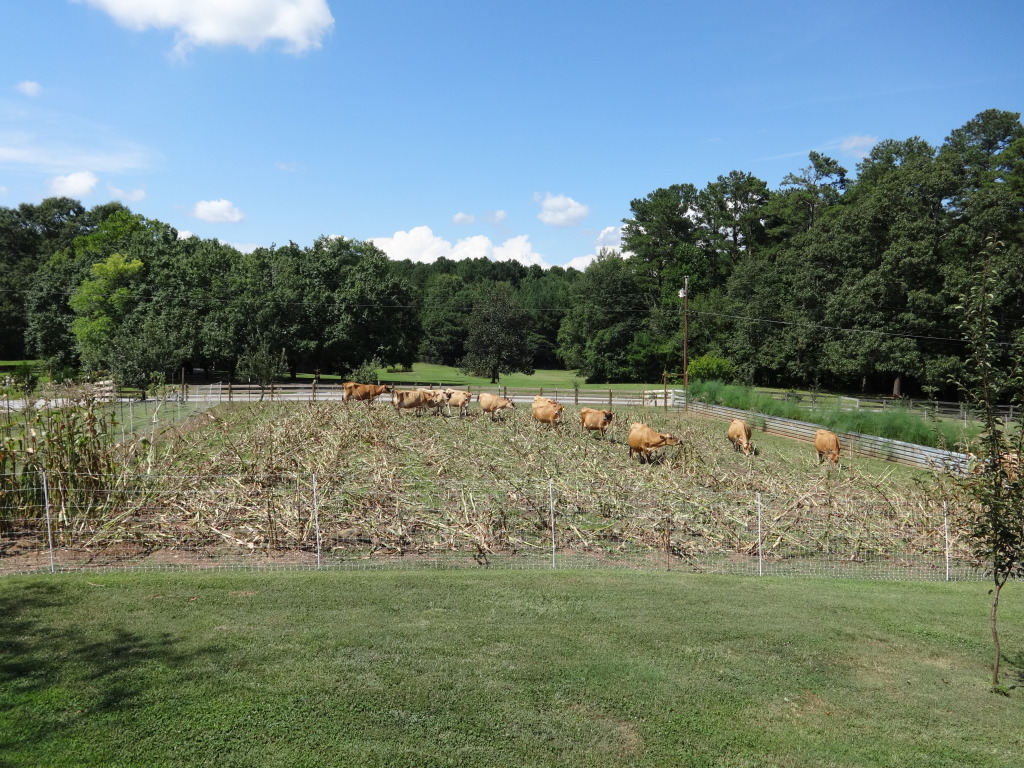 After the cows, we took down the fencing and fired up the tractors to till and move compost. Here's Grandaddy driving 'Ole Orange' (Willie's name for our Kubota tractor) tilling down the crop residue and making way for the compost. In the picture I had just started putting a few scoops top left (the black stuff!).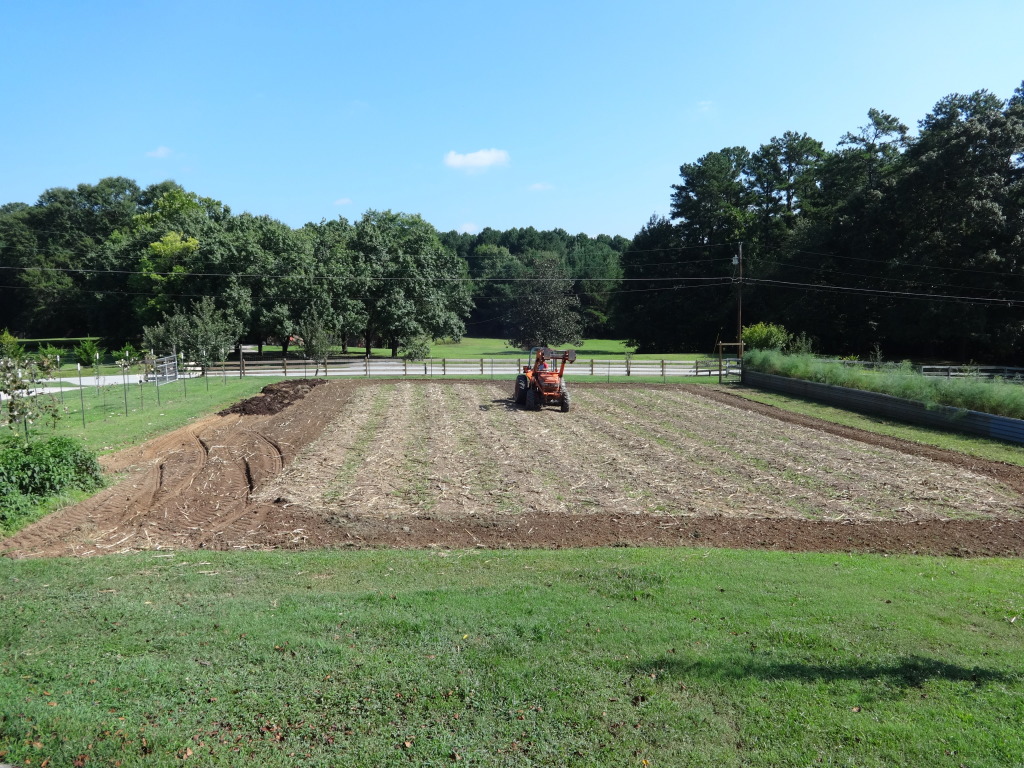 We keep our barn like a big horse stall in the winter when there's no grass for the cows. The cows stay up out of the cold and rain and eat hay and we use lots of fresh wood shavings for bedding. Add lots of work with a pitchfork and a wheelbarrow and we build up piles of goodness that turns into black gold in short order:
By now, we've actually planted our fall crops and they're just coming up where we can get some pictures. Have you ever tried gardening in the fall?