As promised, this post is about our wonderful dehydrator.  We like our dehydrator. Actually, we really, really like our dehydrator.  As a matter-of-fact, we love our dehydrator!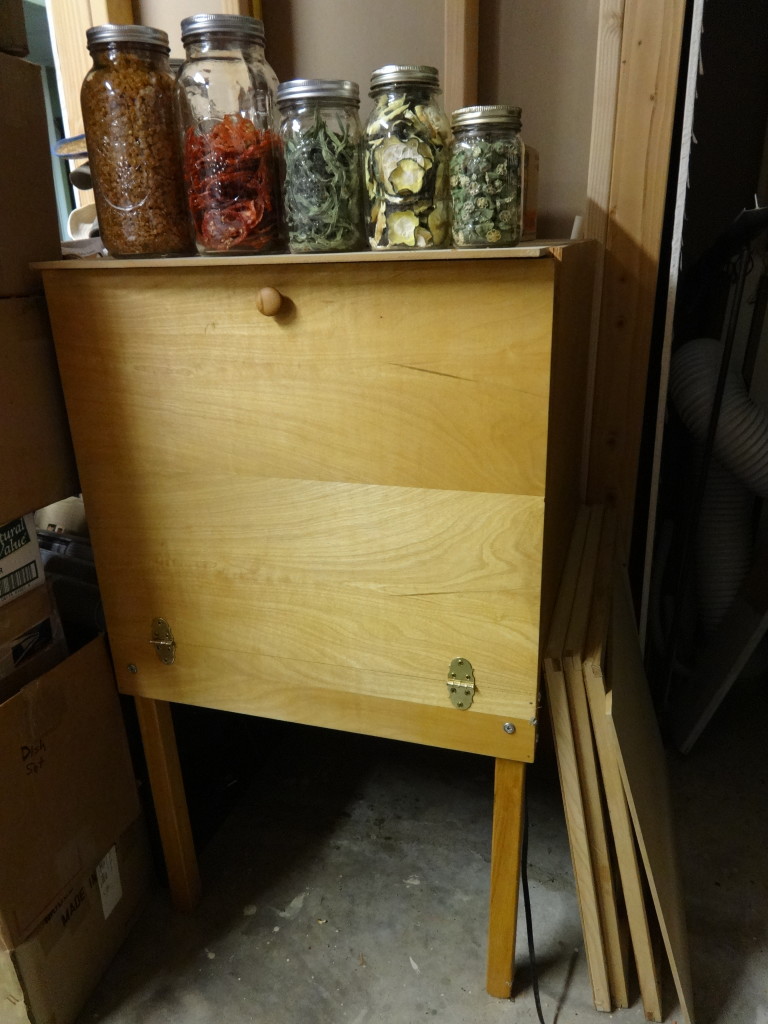 We purchased it several years ago and have dried all sorts of food from our gardens and orchards with it.  One of Willie's favorite things to do is walk through the food pantry naming all the different dried goods he can see…..sweet corn, peppers (sweet, cayenne, & chili), onions, garlic, green beans, okra, zucchini, mushrooms, tomatoes (large & cherry), raisins, apples, strawberries, raspberries, blackberries, blueberries, and over 15 different herbs!!!  Yes, he's a growing boy and really likes food.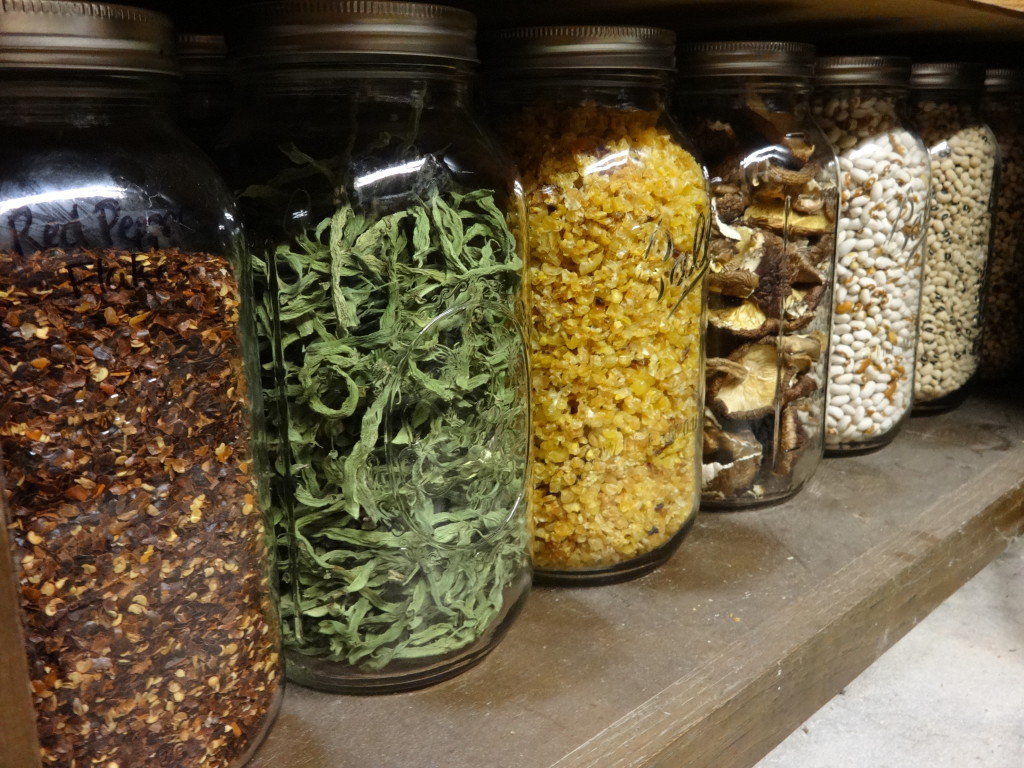 There's a lot of information on the internet and in books about drying foods, but it does take a bit of trial and error to figure out exactly what you can 'get away with.'  There are many things to consider since each food has a different moisture content and each dehydrator is different, too.  Some also have a skin on them, which can hold moisture in. Some you can slice thicker while others must be sliced thin lest they get moldy from a longer drying time.
But drying foods is really a lot of fun.  Tomatoes, though very tasty fresh from the garden, suddenly turn into sweet candy!  Onions turn into delicious, little chewy snacks.  You can make your own pepper flakes, chili powder, garlic powder, and the list goes on and on…
We purchased our Living Foods Dehydrator from www.dryit.com.  They have a lot of good information on their website and also sell an informative book about drying foods. They offer two different sizes to suit different needs or available space you may have.  The Mini has 7.32 sq. ft. of drying space, while The Master has a capacity of up to 21.98 sq. ft.!  You can dehydrate one trays worth, fill up the whole dehydrator, or anywhere in between.
The heating element is called a WAG.  Here's a snippet from their website about it:
WARM AIR GENERATOR
The WAG control is adjustable and provides an even, constant heat. It was created specifically for the low temperature requirements of food drying and can operate safely for 24 hours a day for day after day.
Safe
Thermostatically controlled
Designed for long-term constant use
Clean and quiet
Efficient and cheap to run
Dependable
Best possible heat source for producing top-quality dried foods
Only uses about as much power as a large light bulb
One trick we learned is to put really wet foods, like large tomato slices, on the trays and then in the sun or greenhouse during the day to begin the drying process.  Then, you can simply transfer the trays to the dehydrator in the evening to ensure it continues drying quickly and doesn't grow any mold.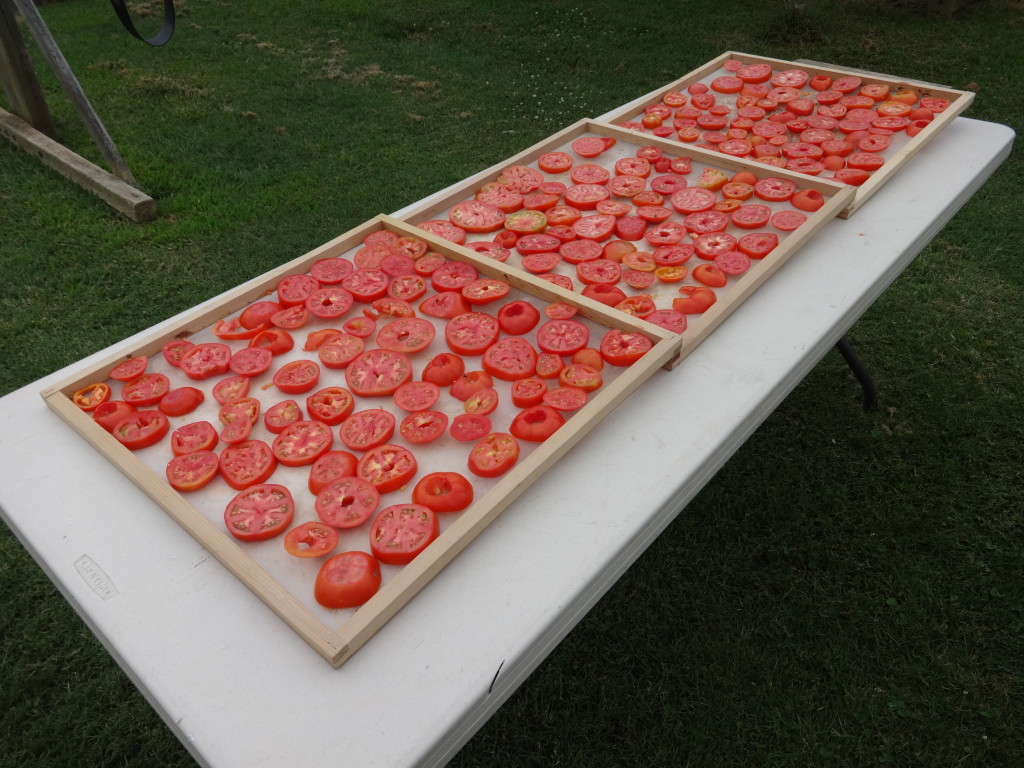 Dehydrating food is most certainly a more sustainable method of food preservation than freezing or even canning.  A little cost up front, to purchase a dehydrator, but then no reoccurring costs such as you'd have in freezer upkeep.  Some dehydrating can also be done in the oven or strictly in the sun, but this is much more limited than a good, efficient dehydrator.
If you've never tried dehydrating food, harvest time is a great time of year to begin!  After your first drying experiment, share your results in the comment section below.  We'd love to hear about it!