This year, we tried the sweet corn variety "Luscious" and boy, is it good!
With all the wonderful rain the Lord sent earlier this year, our sweet corn patch really took off and produced wonderfully.  We began with Certified Organic Luscious Hybrid Sweet Corn and only added chicken litter (no sprays whatsoever!).
The ears are mostly full and good sized with very few corn worms.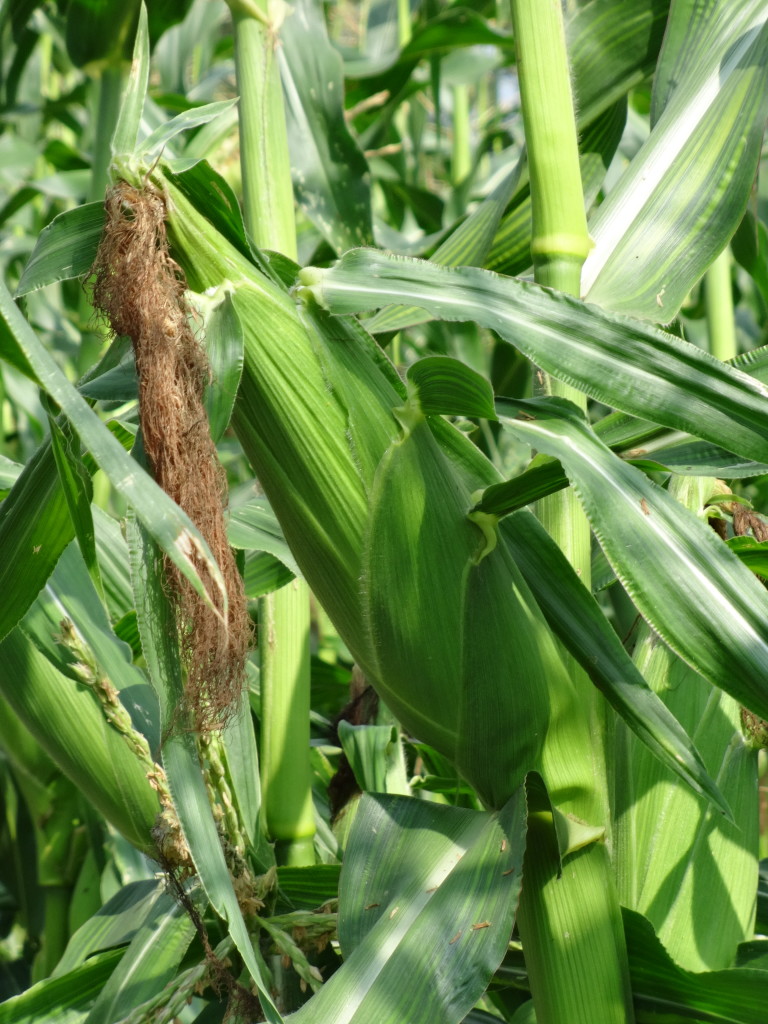 The patch produced many more ears of corn that we could possibly eat fresh and sell so we had to find good ways to put up some corn for later in the year.
Our usual method of preserving our sweet corn includes cutting it off the cob, cooking it, and then freezing the corn.  This year, we've tried a couple other methods and have really enjoyed their simplicity and the way they've turned out.
To freeze the corn, we first husked it…
…then, we washed the rest of the corn silk off…
…next, we put it into boiling water in a large pot on our propane turkey burner, brought it to a rolling boil, and boiled it for 3 minutes…
…after 3 minutes, we removed the corn (a strainer basket works great) and rinsed it with cold water to chill it…
…the next step is to cut off the corn from the cob…
…of course, each cob must be tested to make sure it meets the quality standard…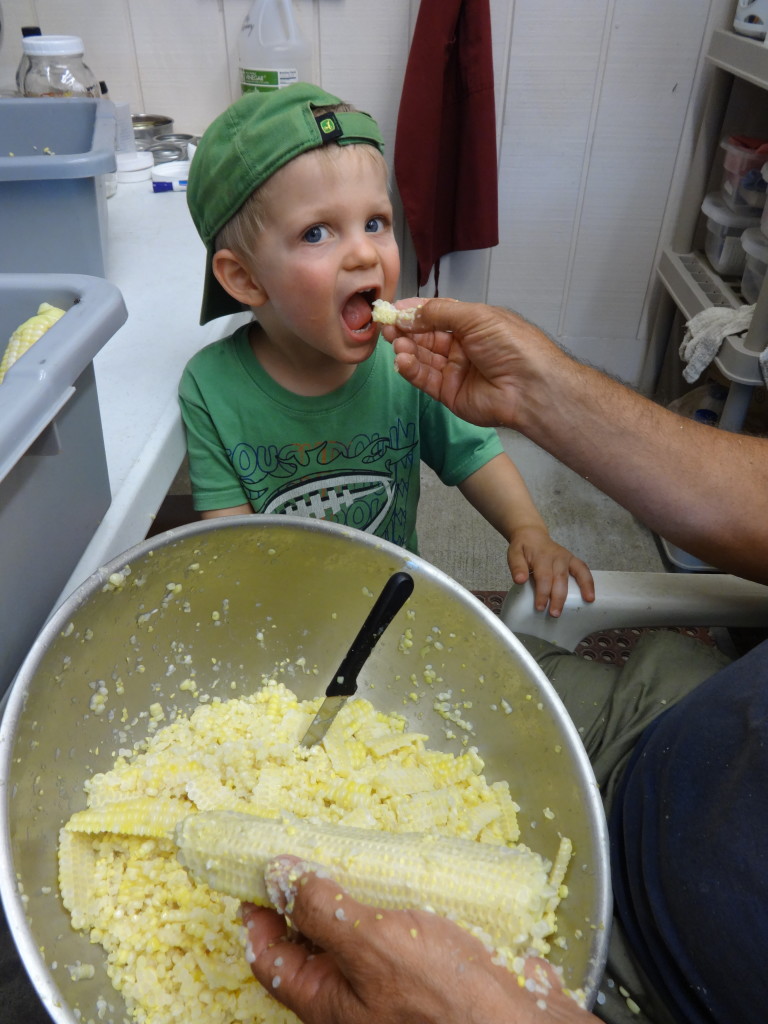 …then, the corn is weighed into a freezer bag…
…and into the freezer it goes!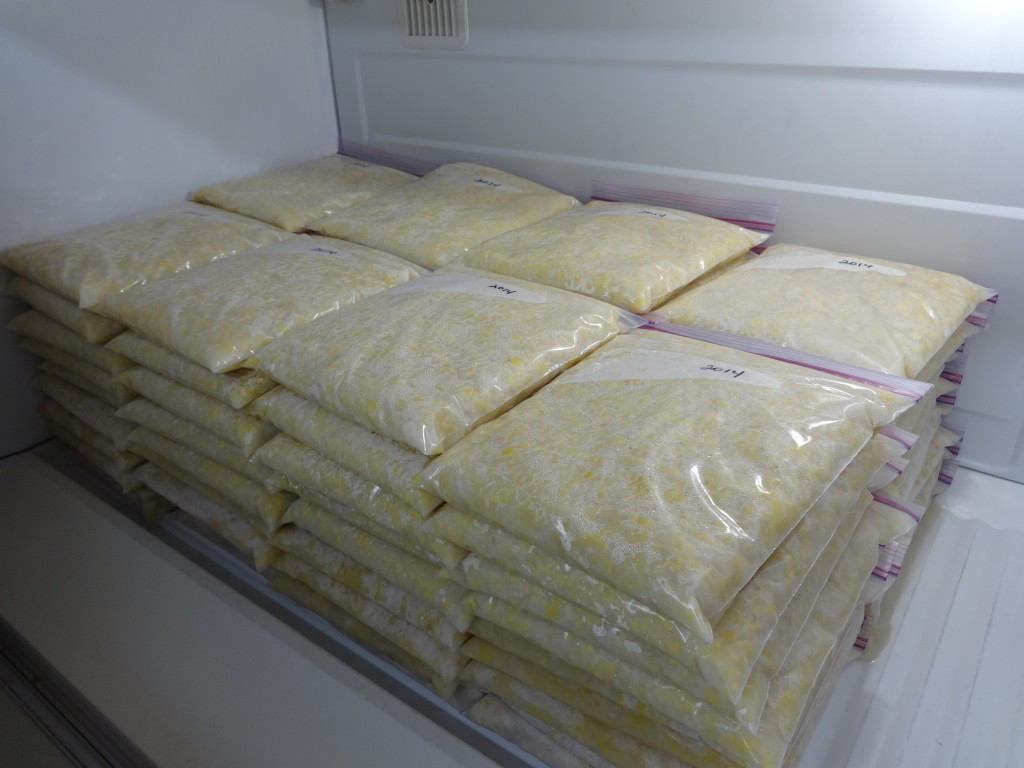 The other preservation method we tried this year was drying the corn.  We did one batch in our extra large dehydrator (more about our dehydrator in a future post) and another batch in the oven with both batches turning out well.  Drying the corn to preserve it is much more sustainable since it can be dried by the sun and doesn't need to be frozen.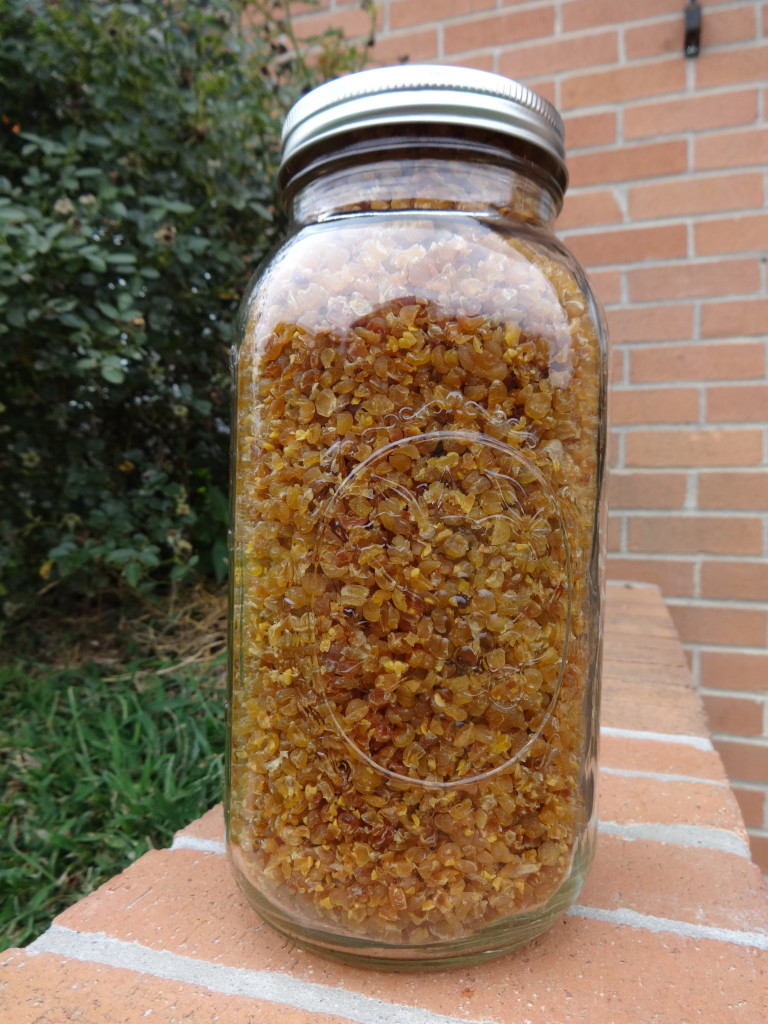 It will be easy to rehydrate the corn to eat later, but it also tastes good dry and crunchy just like that!