What is long, thin, green, crunchy, delicious, and one of the first garden crops to harvest after the spring planting?  You guessed it, Sugar Snap Peas!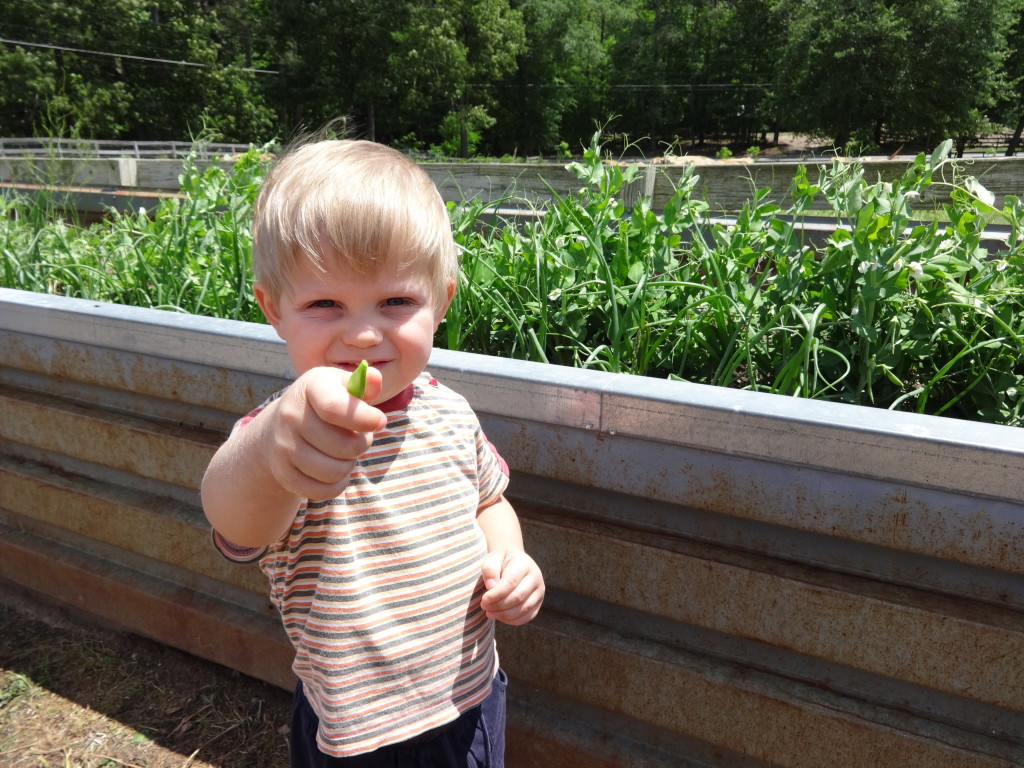 I really like these tasty little critters that grow early in spring when it's usually quite too cold for summer crops to grow and produce.  They have a pretty white pea flower and a wonderful tasting pod.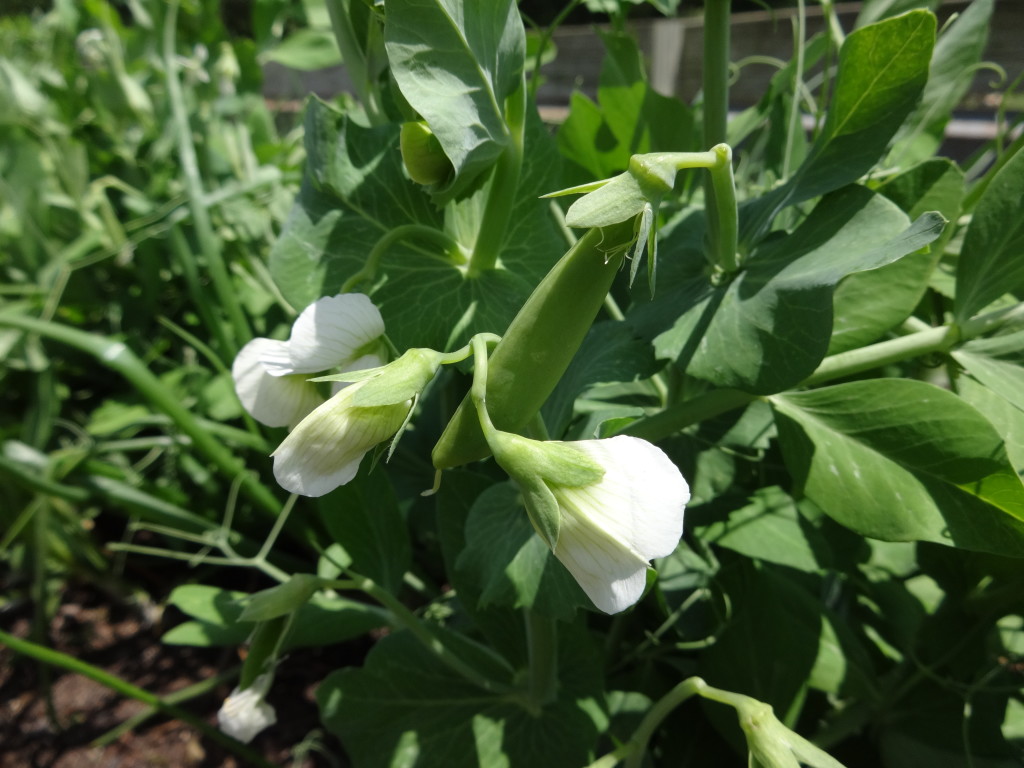 I love to eat the whole pod straight from the garden…
…or for fun, I like to pop open the pods…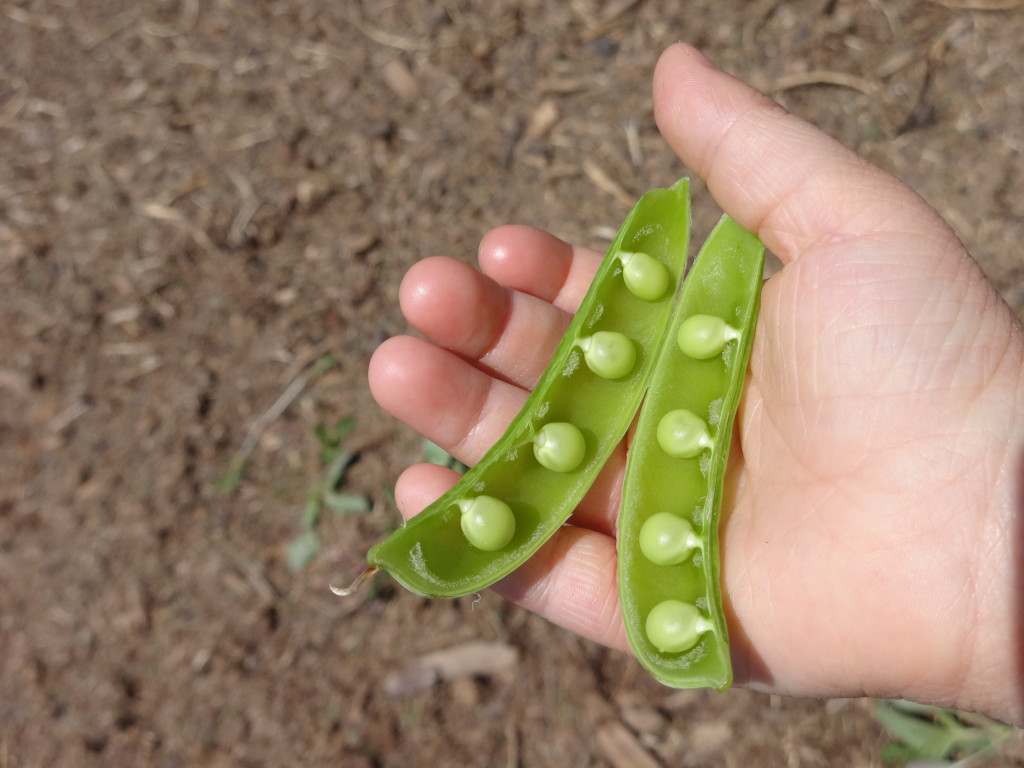 …and eat the sweet-tasting little peas one-at-a-time.
This year, we had planted the peas down the middle of the asparagus bed and they yielded a very good crop that I got to help pick!