Back in 2012, David and I began doing our homework hoping to find an apple variety that would successfully fruit here in the hot and humid climate of Powder Springs, Georgia. Our first attempt at growing apples had been quite unsuccessful and we had no one to blame but ourselves.
We had allowed the local box store to choose our varieties instead of doing our own research. The color glossy photos on the tags of these well known varieties proved to be the only fruit we procured. We decided that before we threw away more hard earned money, we would seek help from an expert.
David located a gentleman through the internet, named Ron Joyner at Big Horse Creek Farm, that carries several hundred old varieties of heirloom apples. After plastering Ron with more questions than a sane man should be compelled to answer we narrowed our options down to three or four varieties that were resistant enough to "fire blight" to handle our Georgia extremes.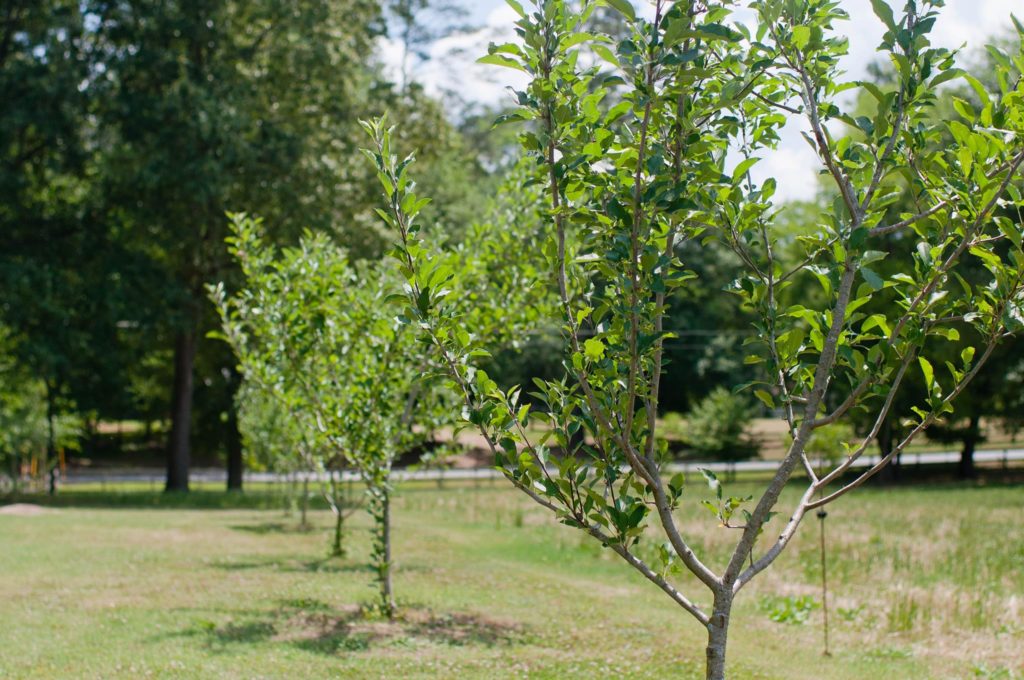 In the course of our conversation with Ron, the apple enthusiast, we learned that one of the best options for finding trees conducive to a particular area is to seek out local trees that are performing well and simply take cuttings. These cuttings can then be grafted on to root stocks which will control the height and vigor of the new tree while the buds on the cutting will dictate the type of fruit.
David and I decided to talk to a dear friend, that had been sharing apples with us for several years, and see if he would allow us to take cuttings from his tree. Mr. George Brogdon, now in his eighties, is a native of Powder Springs and grew up on a farm not five miles from My Dad & Me Farm.
In the early 1940's, George's dad planted an apple tree on their farm. George grew up eating these baking apples. He and his brother's job, as youngsters, was to take the sliced apples out of the pillow case that they would store them in and on sunny days spread them out on the tin roof to dry.
George had such fond memories of his dad's tree that when he got ready to leave home he dug up a sapling sprout from under that ole apple tree and took it with him. He then transplanted this sapling to his new home a few miles away. George never recalled his dad knowing the type of apple it was, but he knew it was delicious and the memories were priceless.
We sat down with George, in his home, and told him what we were looking to do. We needed apple cuttings from a local, successful tree, and after hearing the history of his dad's ole tree, we were even more enthusiastic about taking cuttings.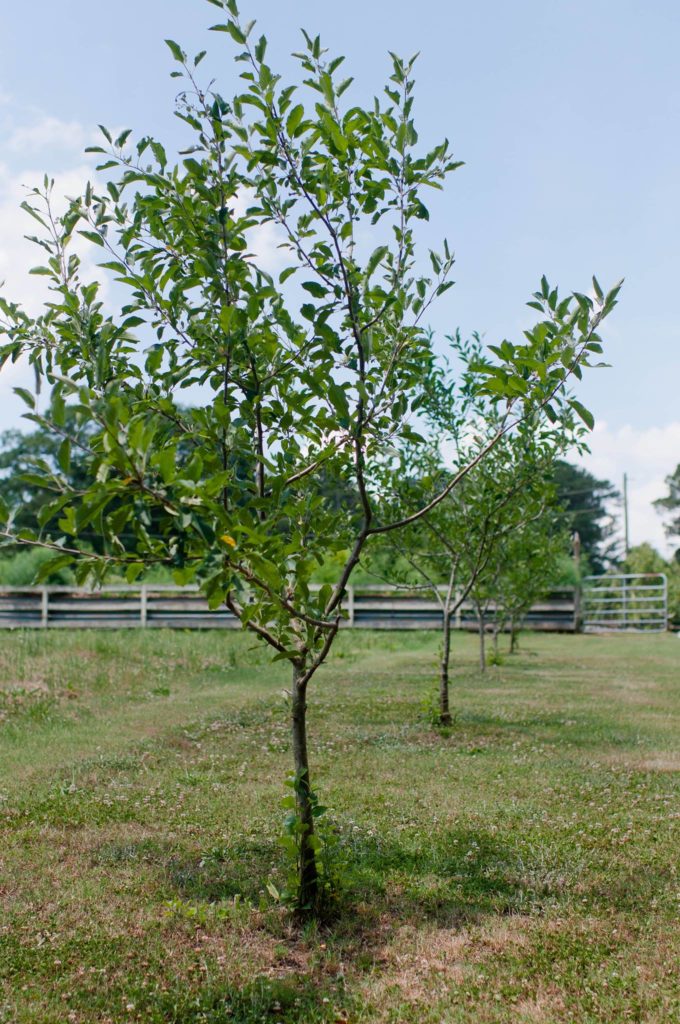 George was so very accommodating. Not only did he give us permission to take whatever cuttings we wanted he also allowed us to dig up some fig tree saplings he had sprouting below his enormous fig trees.
In March of 2012, we took several prime cuttings off of George Brogdon's apple tree. We then shipped these cuttings to the gentleman that had so kindly answered all of our questions and he grafted them onto strong, robust root stocks. Seven months later, in November of 2012, the grafts had successfully taken and he shipped these trees back to us all ready for planting on our farm. On the 8th day of November, 2012, David and I planted these historic trees here at My Dad & Me Family Farm with much excitement and anticipation.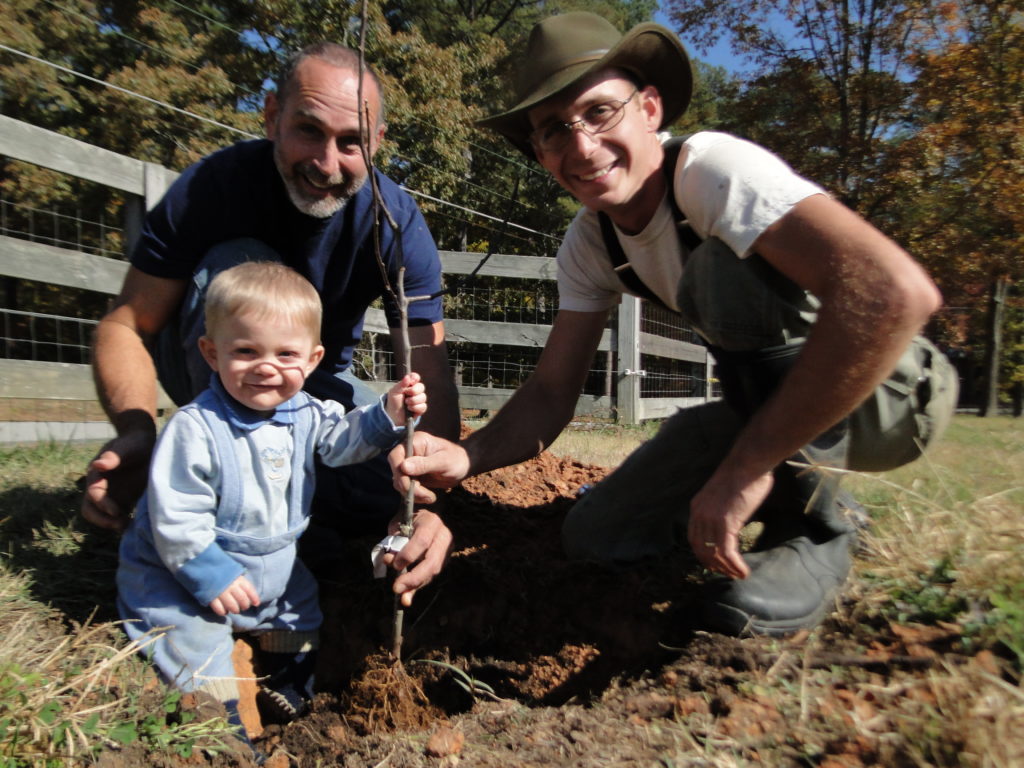 The old saying goes; "The best time to plant a tree is 20 years ago and the second best time is today." Well, it has not been 20 years yet, but it has been 4 years and our hard work has paid off. The Brogdon apples are fruiting for the first time and we are ecstatic!
Each year when we go and visit with George, he asks us how the new apple trees are doing. This year we will be able to share some fruit with him!