Whew… I don't guess I need to say 'I've been busy;' the lack of posts makes that fairly clear. The worst part is though, we've been so busy the camera has almost gotten dusty. We have caught a few things though, of our recent flurry of Springtime activity, so here's a run down of the farm happenings for the past few weeks:
Pigs! This has to be one of the most exciting things to happen this Spring. My sister Leah and her husband Michael were planning a trip to Tennessee to buy a weanling piglet and we made plans for them to bring us two piglets as well. Leroy and Petunia are 3/4 Gloucestershire Old Spots and 1/4 Berkshire pigs, and boy, am I dreaming about the bacon already!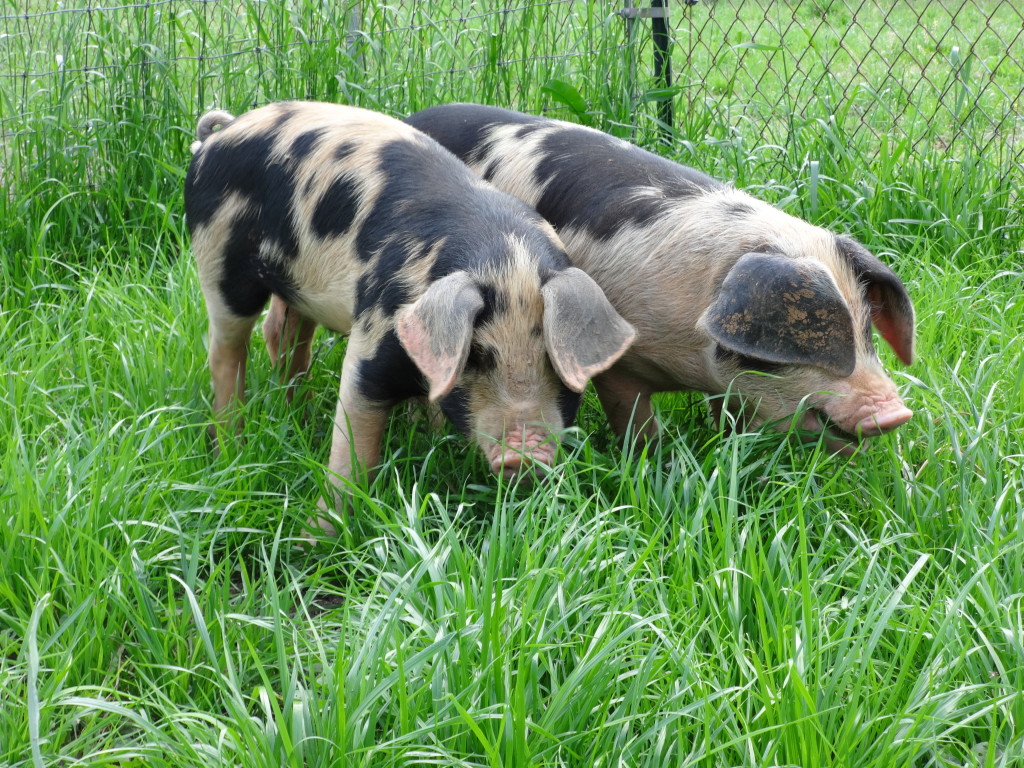 The gardens have taken much of our time and we've had a blast planting potatoes, tomatoes, peppers, squash, cucumbers, green beans, okra, field peas, peanuts, butternut squash, pumpkins, watermelons, cantaloupe; oh my, I'm hungry again!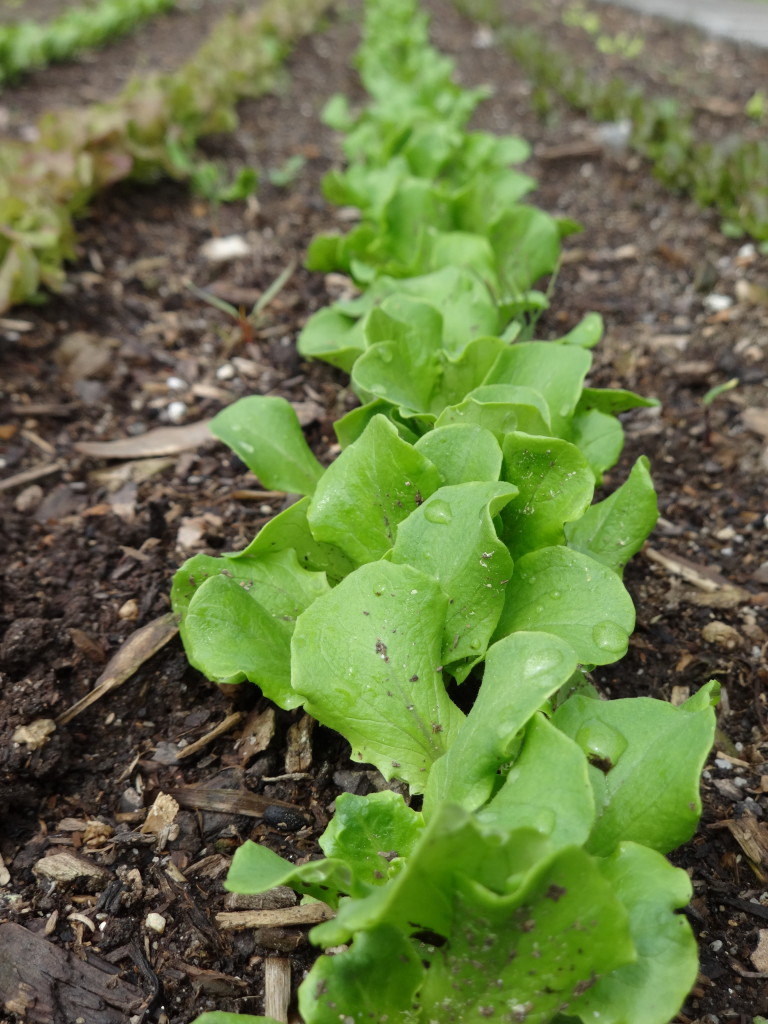 But, thankfully springtime isn't only planting time, we've been tending the strawberry patch and the asparagus bed and those two must be some the nicest things to harvest. Just as soon as winter is over, you've got sweet berries and tender spears!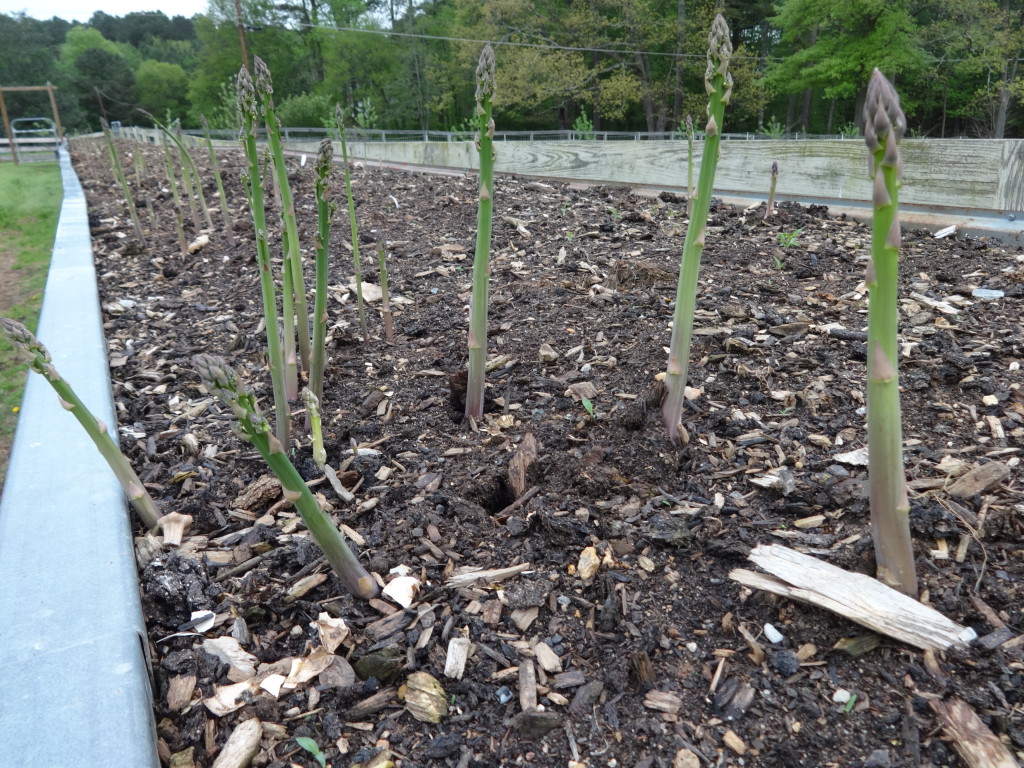 The cows have been racing around the pasture with the electric fence trying to keep up with all the luscious ryegrass that has done great this spring, thanks to all the rain the Lord sent. This is the first paddock in our big pasture:
And here the girls are finishing up the last paddock in the big pasture before moving to the neighbors grass: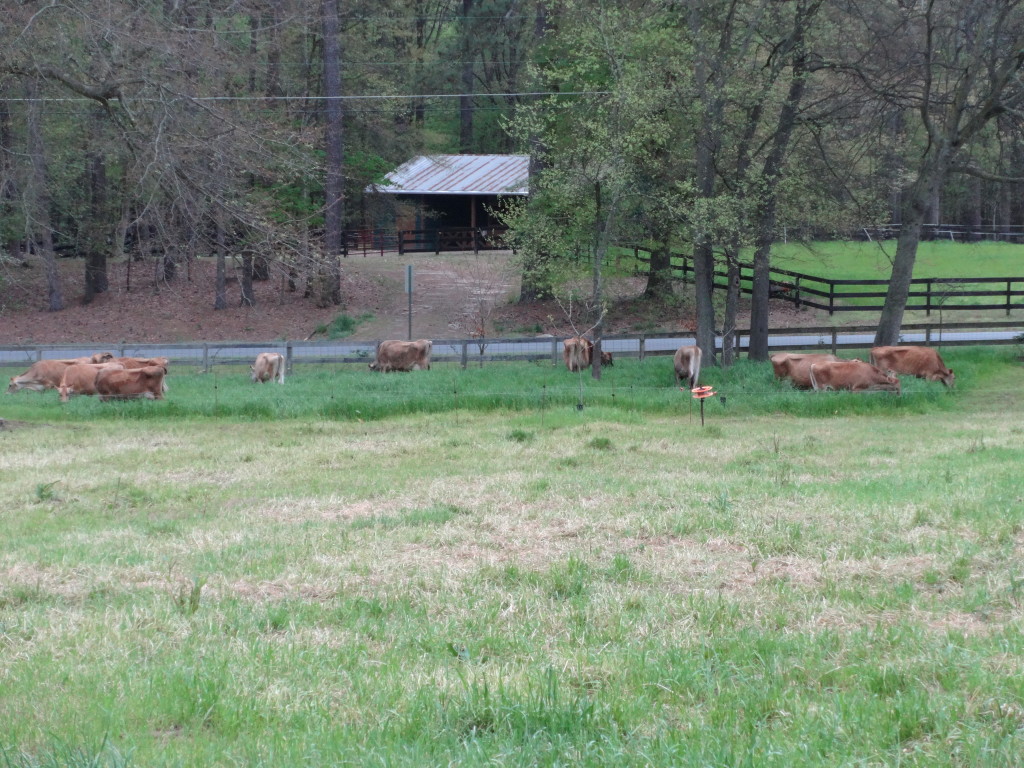 We've already processed the first batch of broilers and batches number 2 & 3 are marching along just fine. We also have new laying hen chicks in the works. I've been practicing with my austrian scythe as well, mowing some ryegrass we couldn't get the cows to, so I took the grass to them!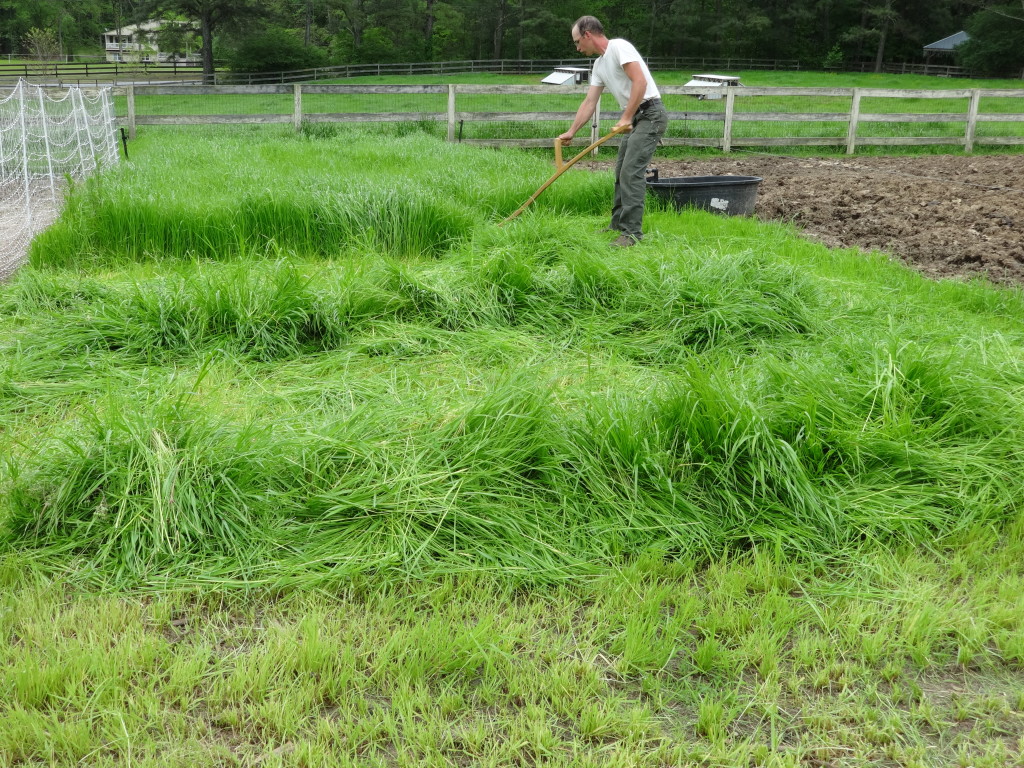 I've also built a peening bench, but I'll have to explain that in another post. And to add to the busy schedule of farm work, my brother gets married this weekend so we're hosting the visiting folks for a drop-in meal on Friday before the wedding… And with all of that, I think I must go back to work! Thanks for reading.