One early morning, when I didn't want to sleep very long and wanted to rather pester Mama instead of letting her get a little work done before the day really got started, she just set me in the little stroller and out to do chores I went.  What fun!  Now, I know what I'll do every morning…hehehe (but don't tell Mama).
The sunrise was beautiful…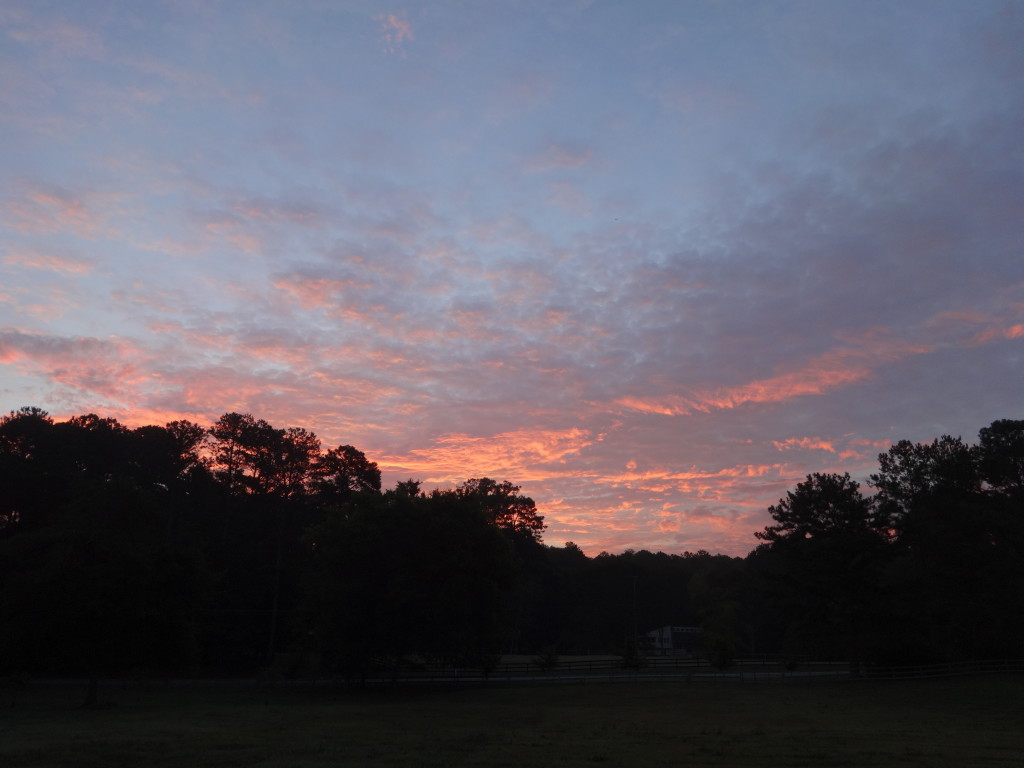 The chickens were hungry for their breakfast…
This chicken's beak felt hard…maybe something good to chew on next time I'm teething…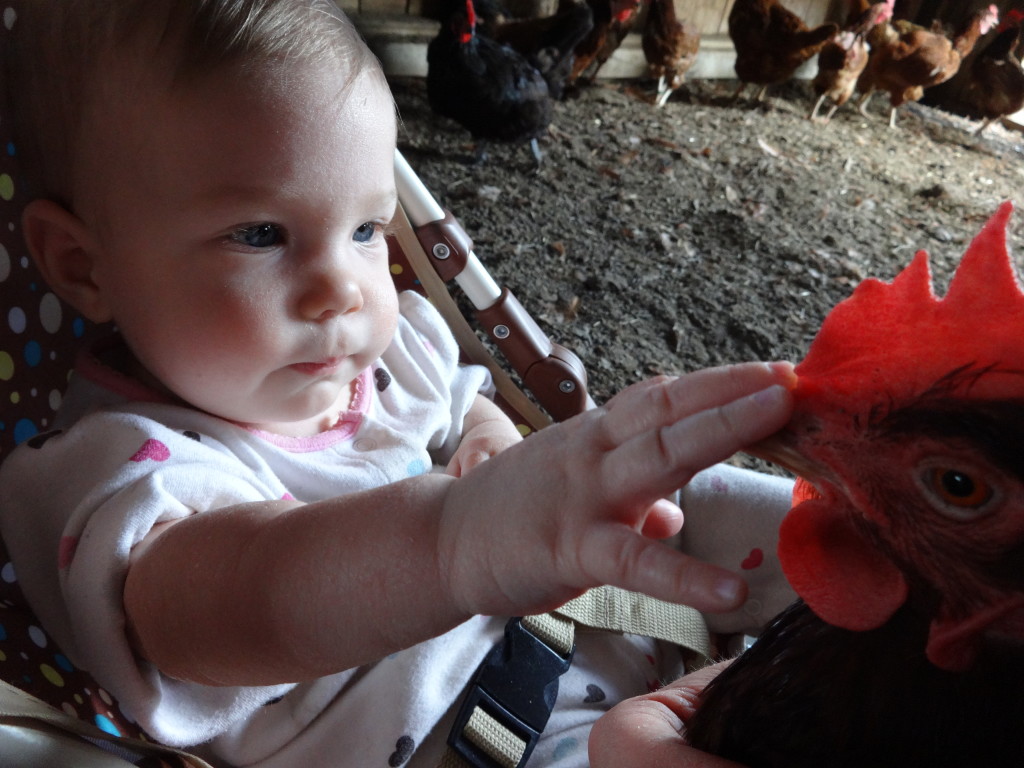 The rabbits were curious and so was I…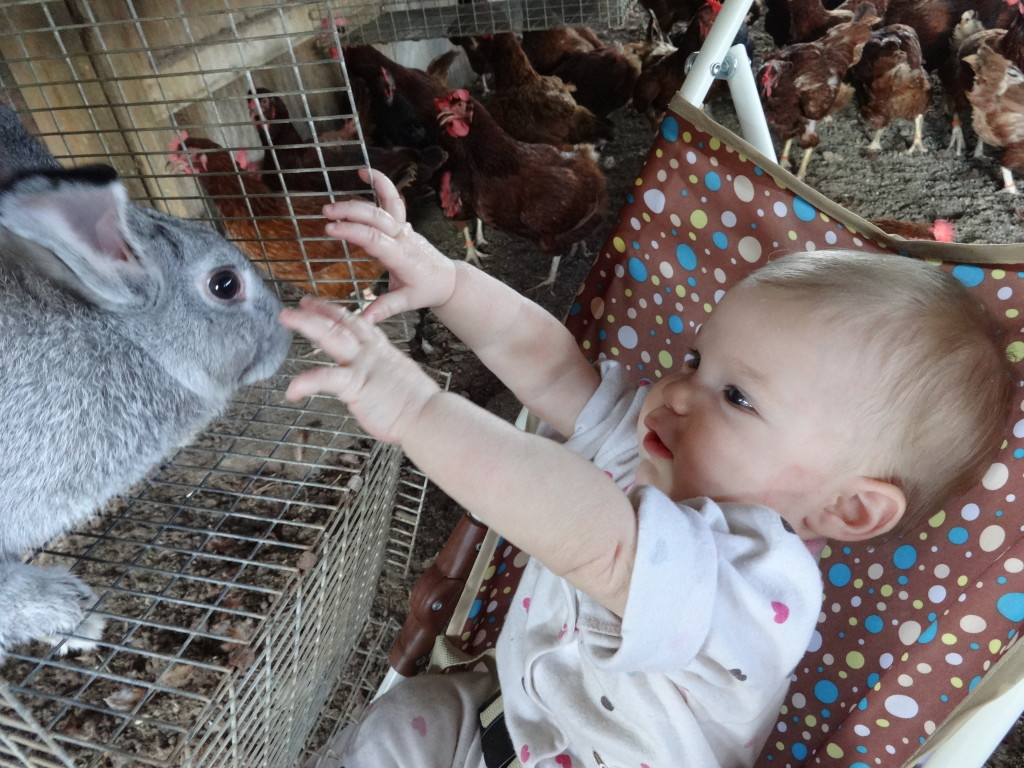 In the afternoon, Mama put me in the stroller again and gave me the egg basket…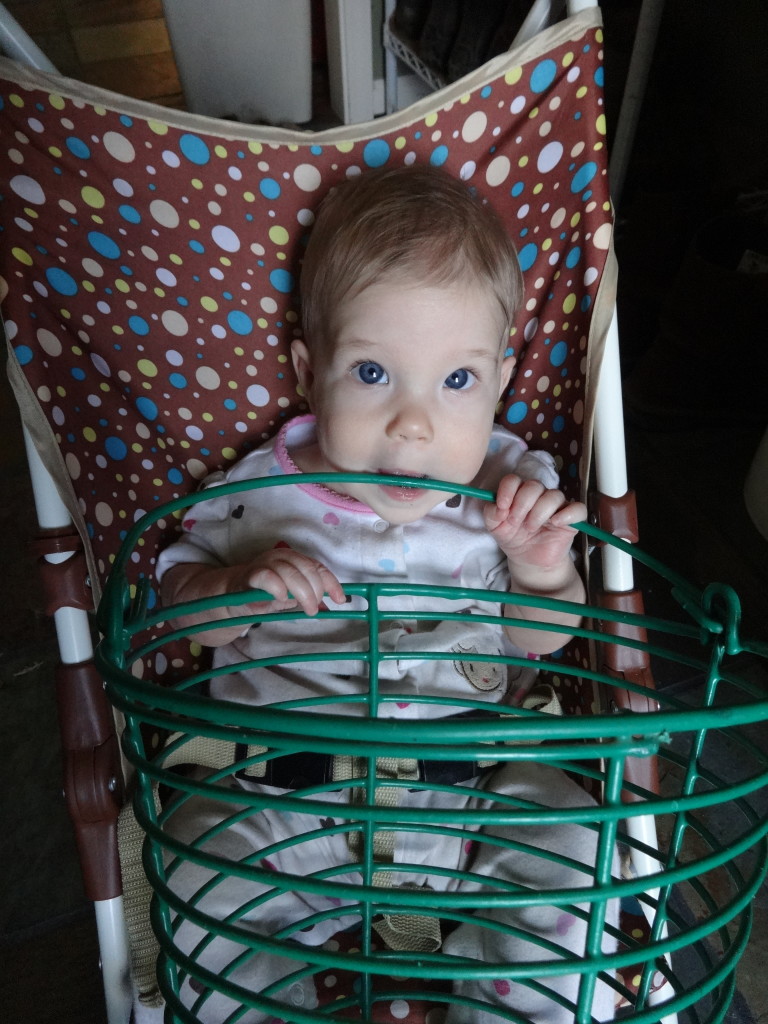 …and back to the chicken house we went…
Mama even let me hold an egg and I didn't drop or break it!
Just in case y'all haven't already noticed, I am thoroughly enjoying being a little farmer, especially all the animals it includes!