Howdy!  I'm the newest farm helper here at My Dad & Me Family Farm.  Well, I will be a helper soon…at least that's what Mama tells me.  I was born right here on the farm on January 16th and I'm loving farm life!
Preparing to be a good farm hand is hard work.  For me, it's begun by learning how to roll over and by watching Papa, Mama, & my big brother Willie doing their chores each day.  Baby chicks, bunnies, laying hens, rabbits, cows, and calves; oh my, so many animals to watch but, I'll save those for later posts.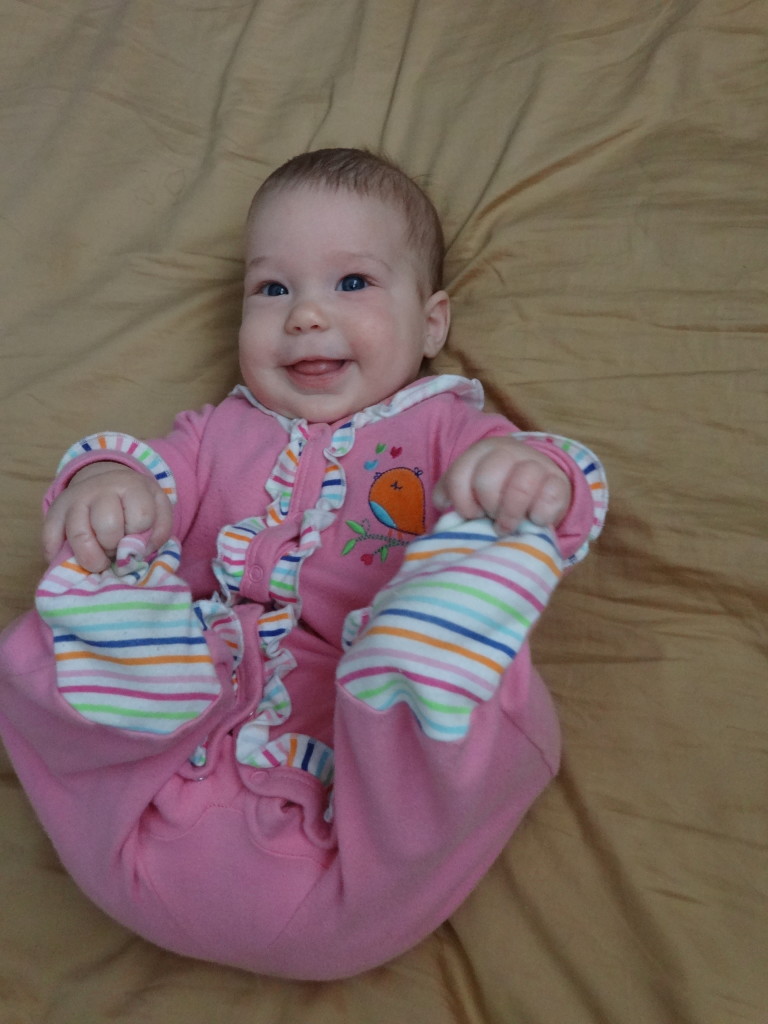 A farm is a great place for a little girl like me to grow up.  There's so many exciting things to see and do (hopefully one day very soon).  My family is all right there, working happily together and getting to eat the very best food that God has grown in our gardens.
Did you know that grass and clover is most interesting up close?  There are flowers, leaves, bugs, dirt, and oh, did you know it all tastes pretty good, too?  A few extra greens, a little more protein, and a load of probiotics makes a farm girl strong, tough, healthy, and ready for hard work, right?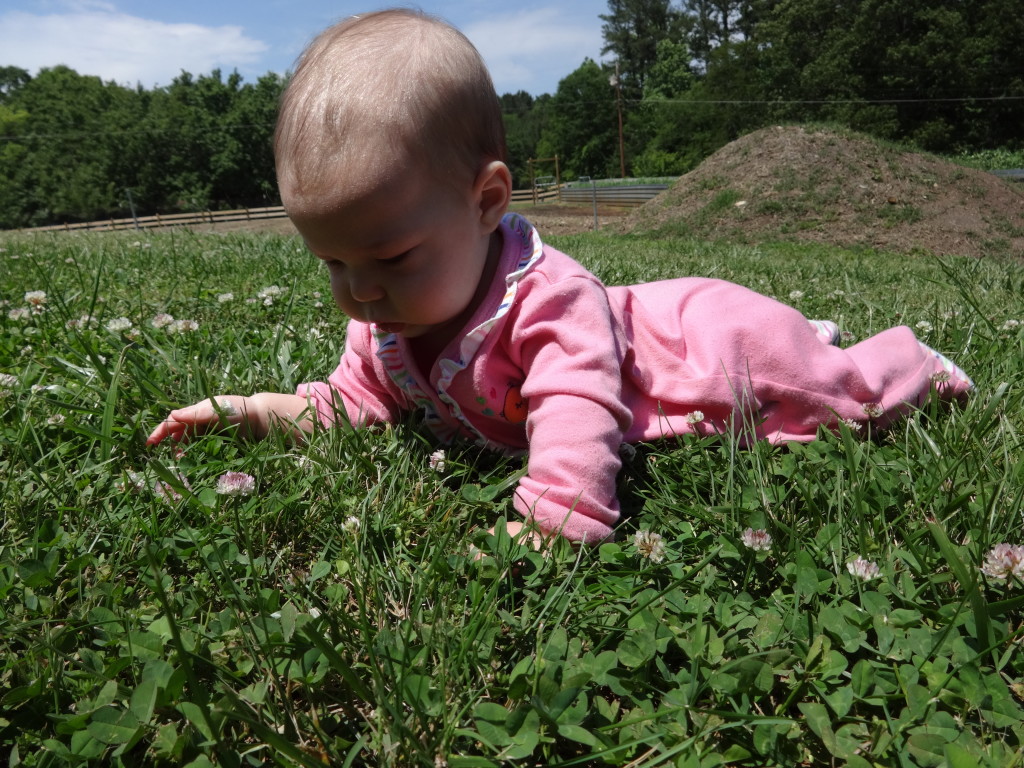 Farming is often pretty hard work and requires a good many naps.  Sleeping in Mama's arms can't be beat and gets me ready for the next exciting bit of farm learning.