You may have heard that I'm growing up on a farm.  As you can imagine, there's always lots of good food around.  Well, can you believe they finally let me take a bit of all that yummy food that I've been smelling for 6 months?  That's right, 6 months without food…well, I guess that's not really a fair assessment.  I've been drinking the best thing for a baby like me since minutes after I was born so, I'm not complaining at all.  But it's much nicer to actually eat food than to just smell it and intently watch my family eat it.
So, what did I get to eat, you ask?  Rabbit Liver and Egg Yolk!  The very best foods for babies to begin with.
My papa made a cherry spoon when my big brother was just starting to eat food…that was a looong time ago.  It's a nice little spoon just my size!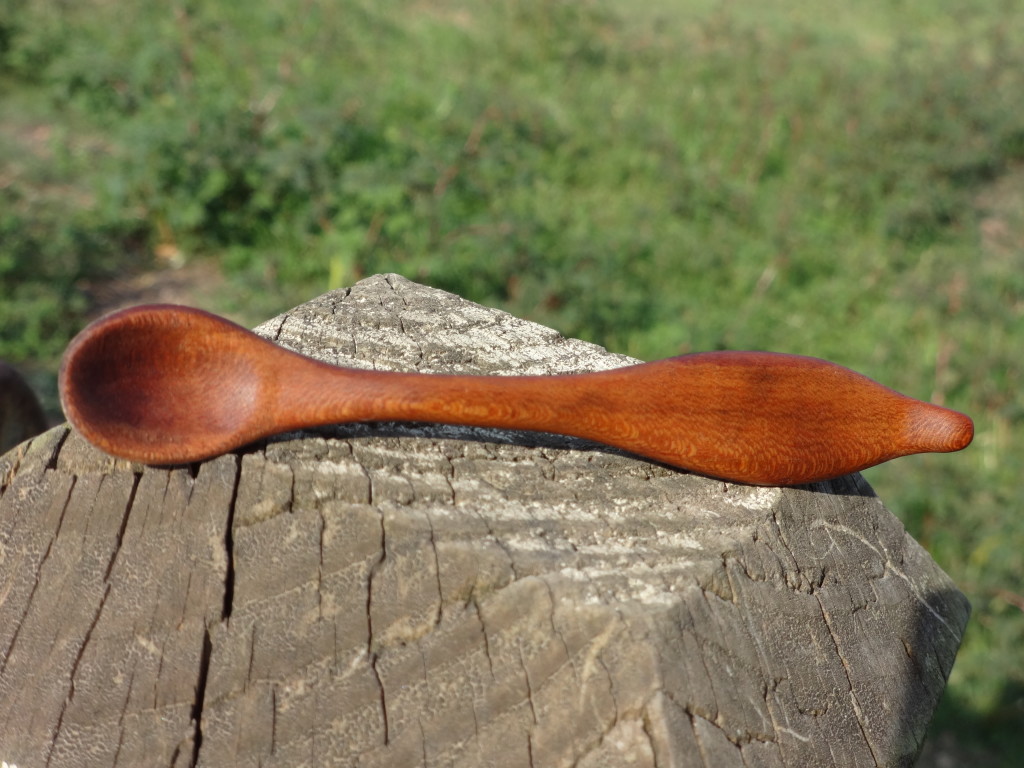 Yummy!  I really love eating warm egg yolk with a little sea salt.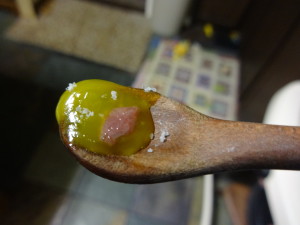 Papa also made a beautiful egg cup that Mama uses sometimes.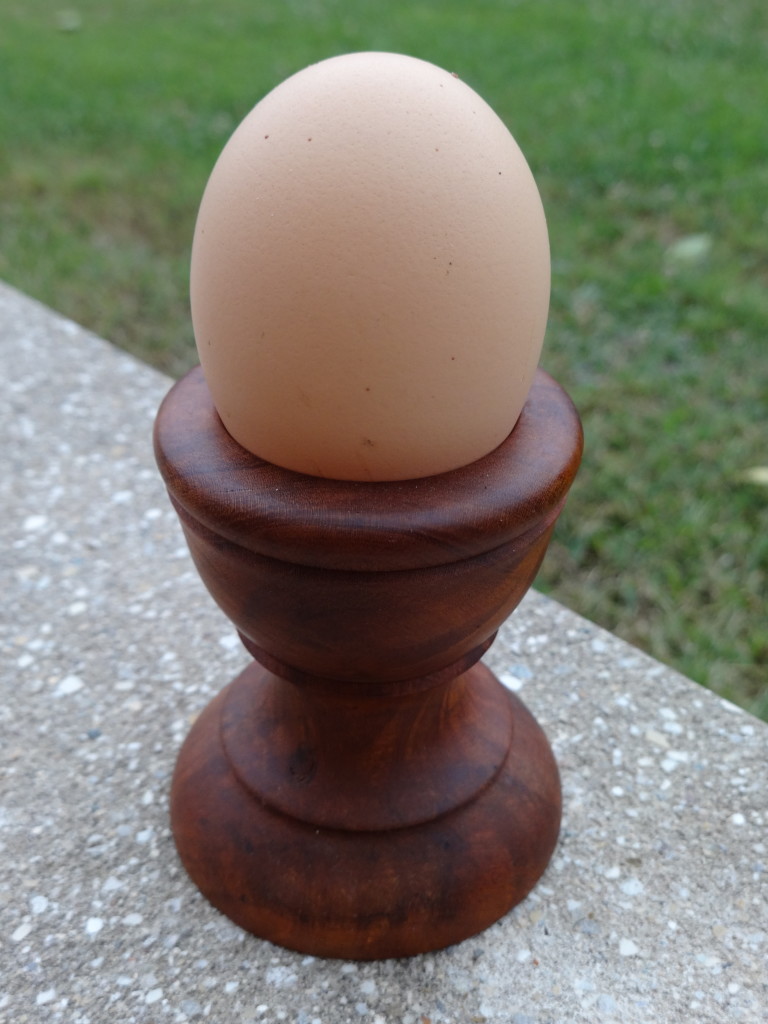 Yum…..it's so delicious I have two egg yolks per day!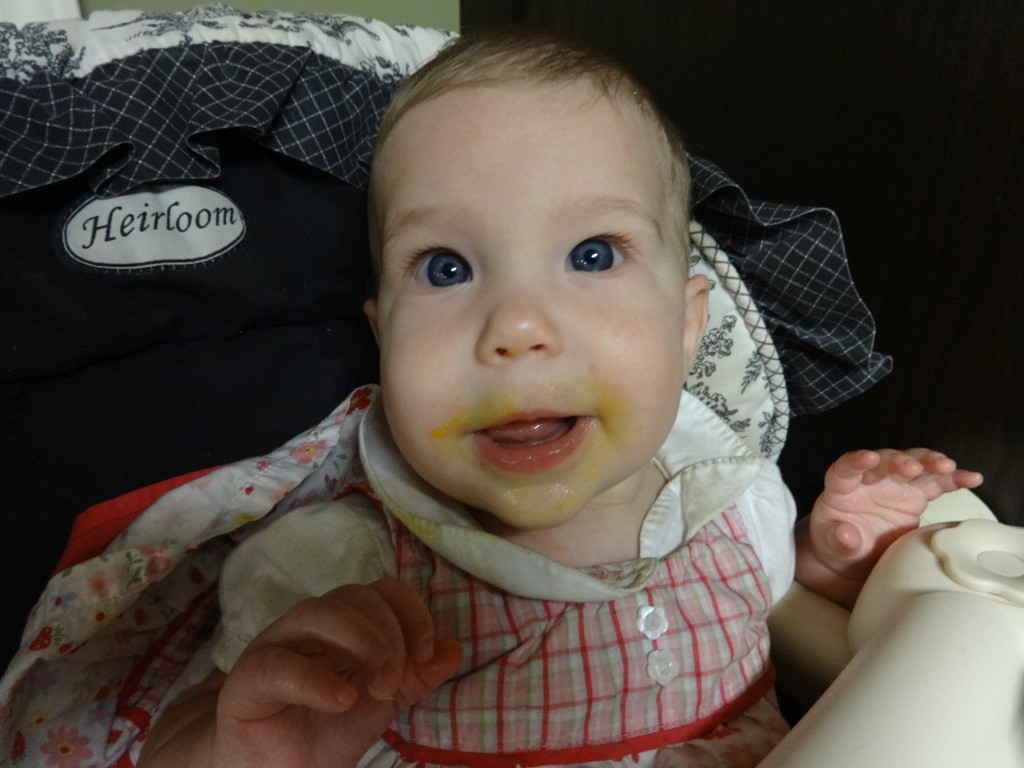 Mama…why did you have to stick that picture of me in here?