I recently had the privilege of staying at the farm for several days, to catch up with my childhood friend, Tina (we hadn't seen each other in 16 years!), and experience farm life first-hand.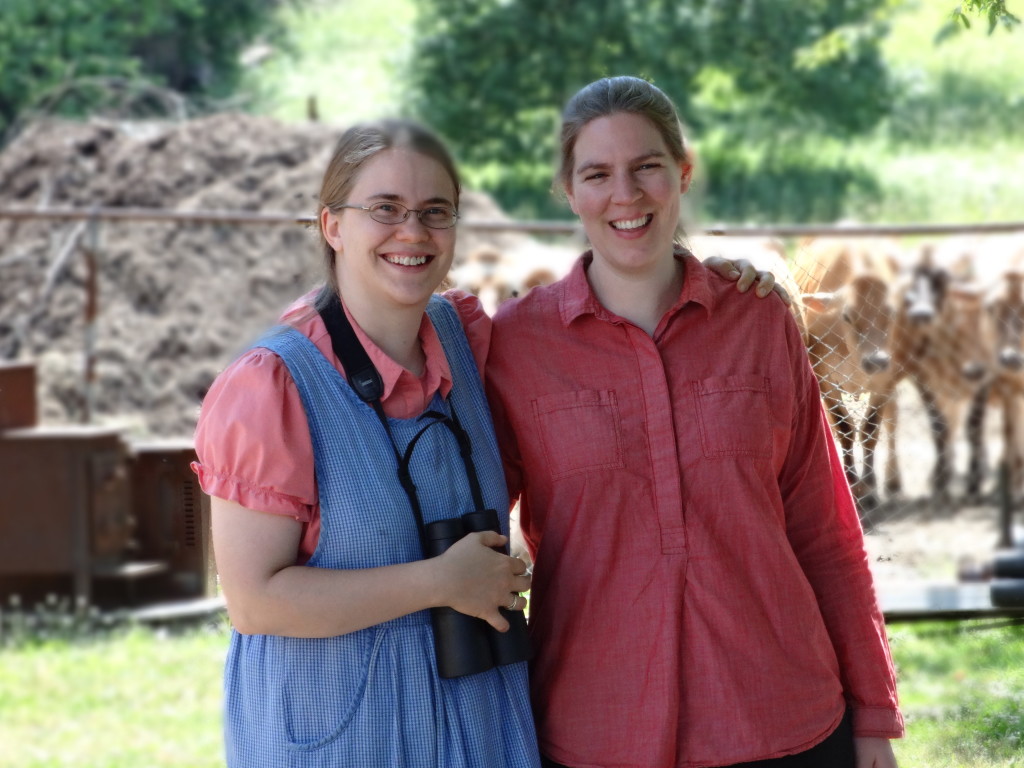 One of my first adventures was accompanying Tina on some of her evening chores: collecting eggs from the henhouse, replenishing feed and water for the baby chicks, and holding and petting the baby rabbits.  Ok, maybe that last one isn't exactly a chore 🙂
Tina and I are both avid birdwatchers, so in the morning we set out to see what we could find.  Many beautiful wild bird species live and nest on the farm, including Eastern Bluebird, Blue Grosbeak, Pine Warbler, and Great Crested Flycatcher.  In just a few days we cataloged over 50 species!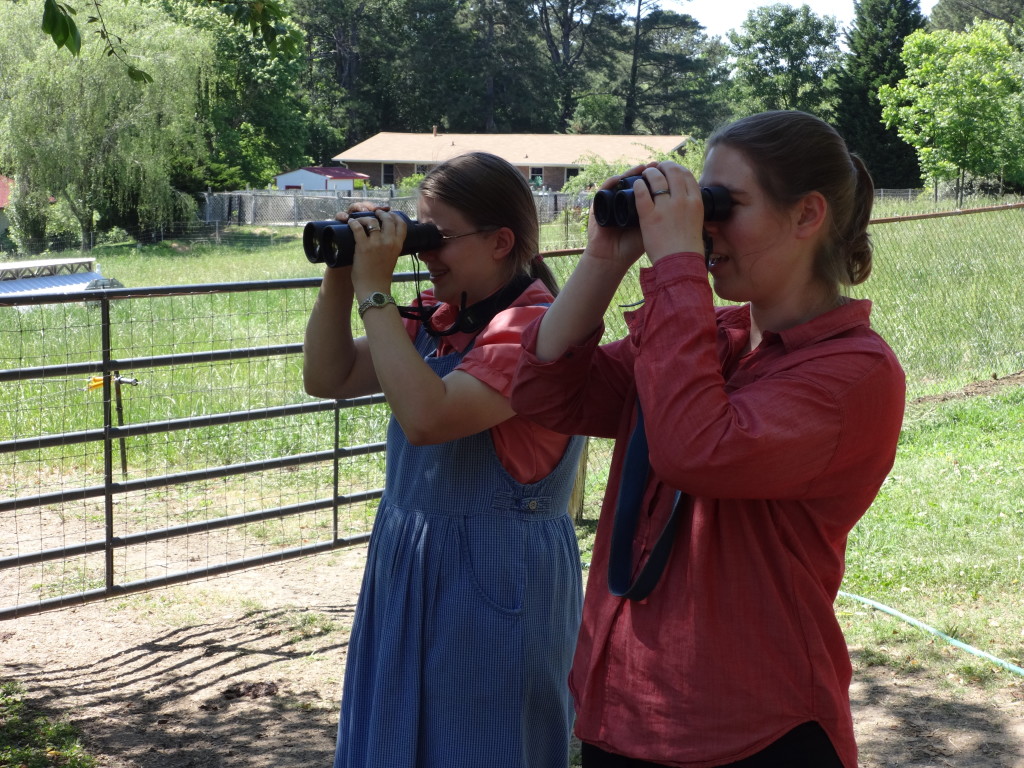 One of the greatest joys was playing with Willie and Ellie.  How wonderful to grow up surrounded by delicious fresh food, sunshine, and a loving family–not to mention baby chicks and rabbits!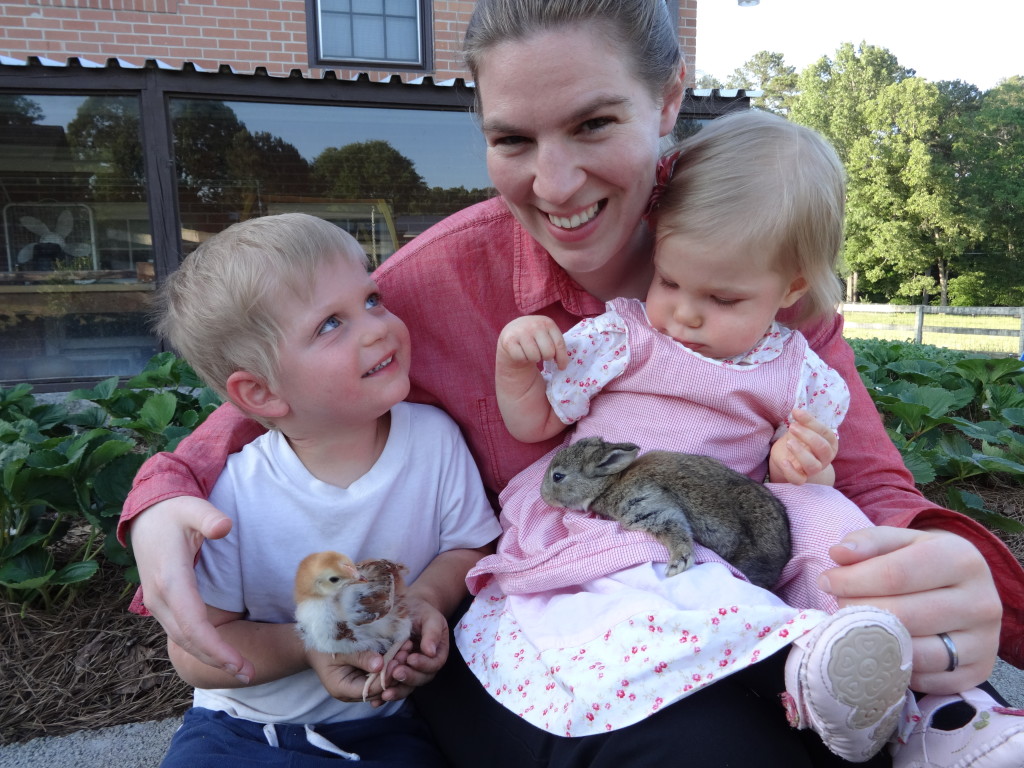 Probably the most memorable experience I had on the farm was Chicken Day.  I didn't know exactly what to expect going in–though I knew it would be no minor operation, as we were to process almost 150 birds.  It was truly educational to observe the entire process, straight from collecting the birds in the morning from their foraging area in the pasture all the way to handing a cleaned broiler to the customers that same afternoon.  Meat doesn't get much fresher than that!
One of the things that struck me most about the process was how nothing was wasted–all the usable parts of the bird were carefully separated, cleaned, and saved.  In general, it was marvelous to see how all the different operations on the farm supported and connected to each other.  Extra cows milk and kitchen scraps go to the hogs, leftover chicken parts are eaten by the dogs, spinach stalks from the garden nourish the rabbits, etc.
Another thing I learned is that there's always something new happening on the farm…like the morning we woke up to find a newborn calf!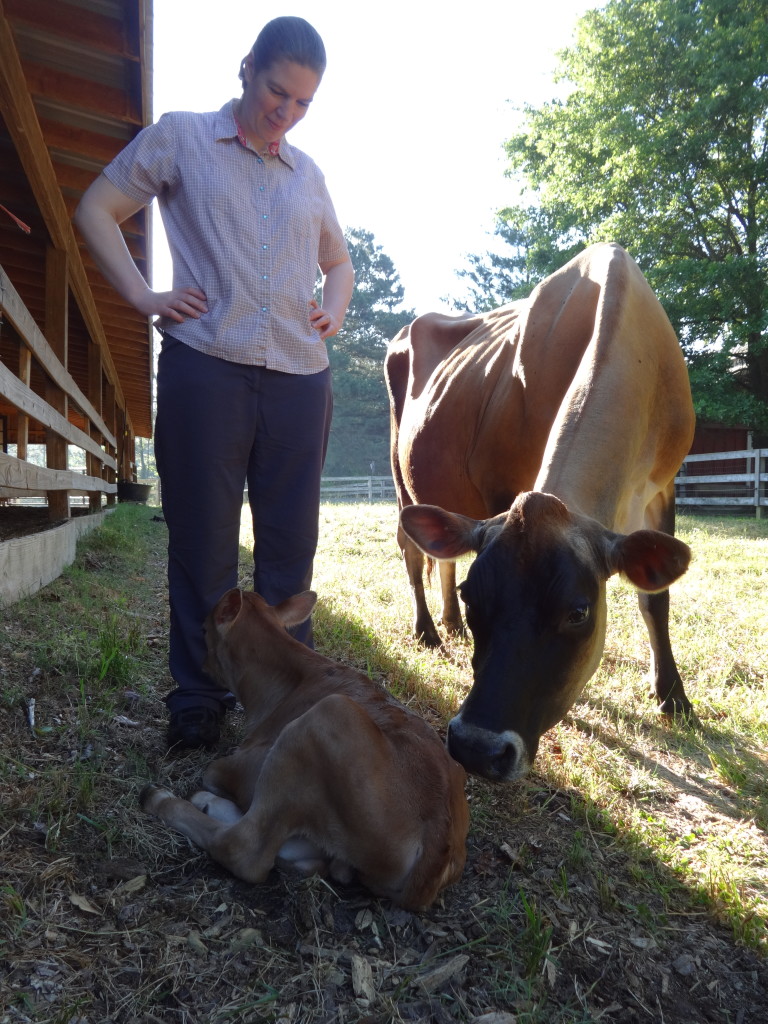 The morning before I left, we squeezed in my final farm chore: helping milk the cows.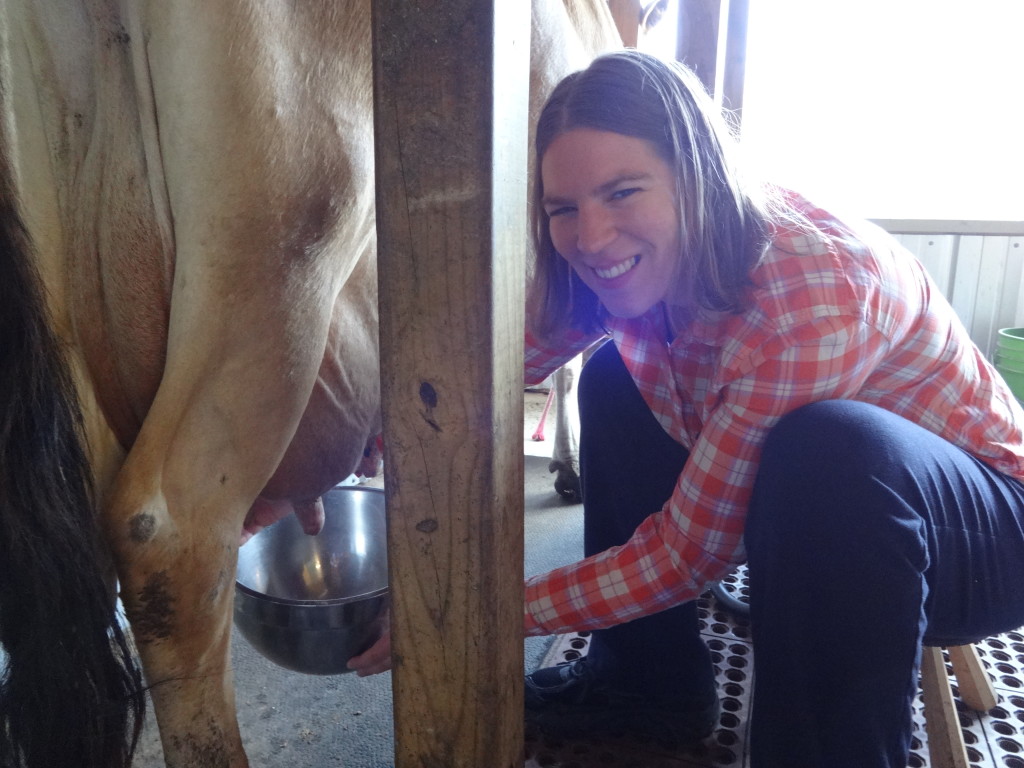 And, of course, sampling some of the fresh, warm milk…deliciously sweet and flavorful!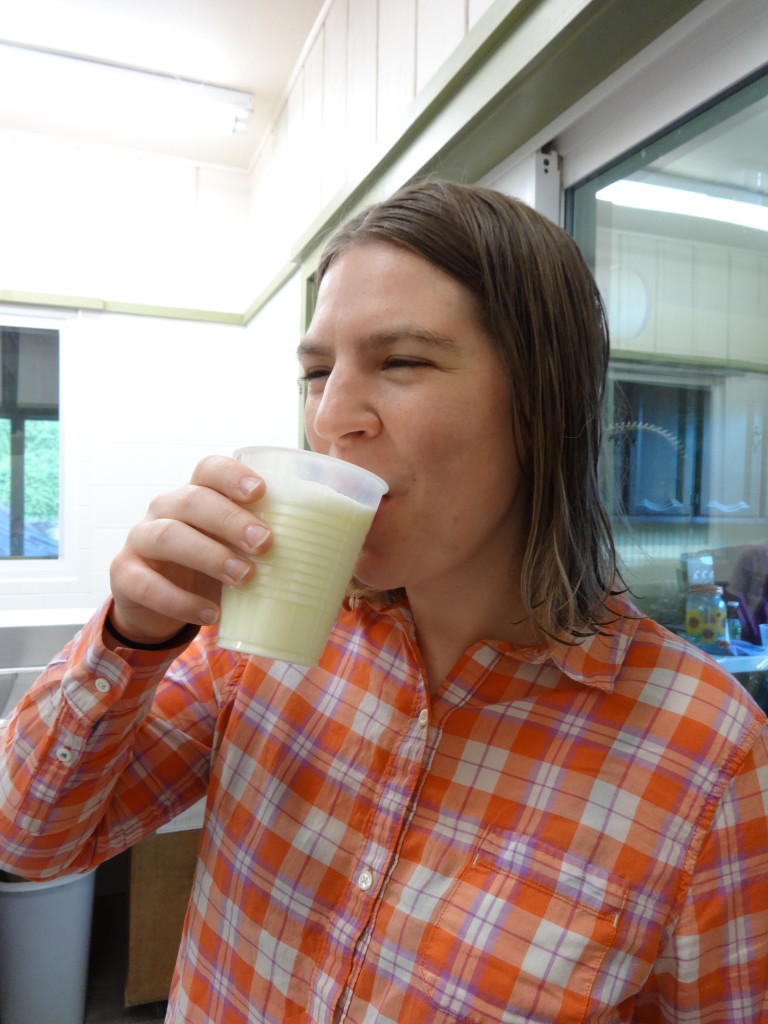 I am deeply grateful to the Hammond family for their generosity, and for warmly welcoming me into their household for a few days.  It was a wonderful and eye-opening experience, and I can't wait to visit again!