We want to wish everyone a Happy New Year!  I thought we'd share some pictures from 2014 as we look forward to 2015:
The biggest news of last year was our precious Ellie who was born on January 16th!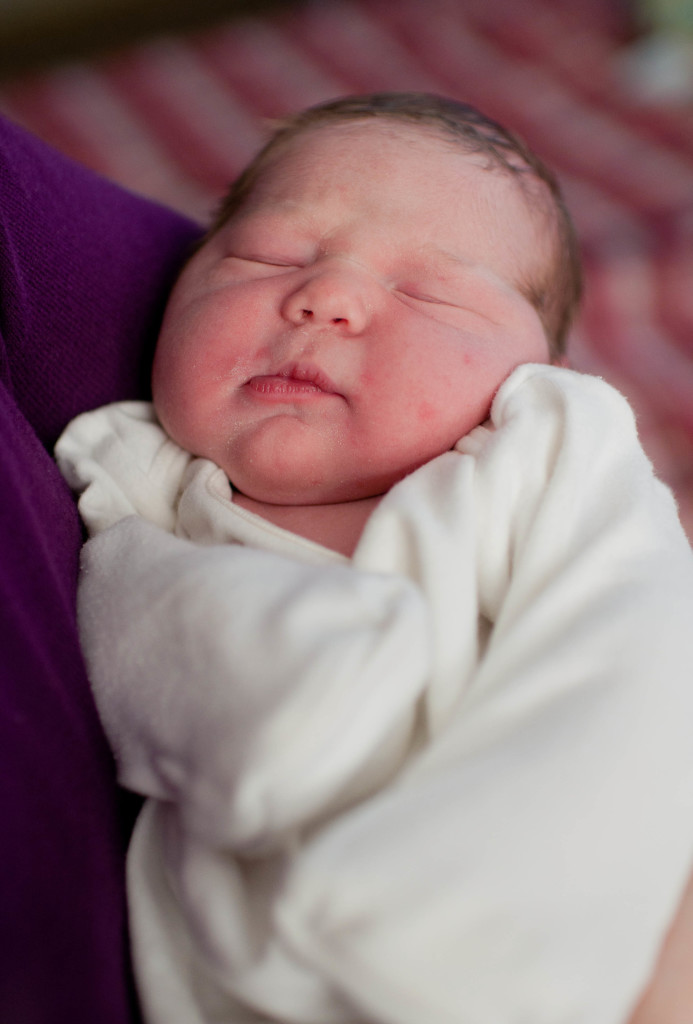 Somehow, February was photo-less, but come March of last year it was warm enough for us boys to ditch our shirts, get to work, and get the cows out on the first green grass of the spring:
In April we received our very first Freedom Ranger chicks, had kittens born on the farm, got potatoes planted, and last year's group of calves were turned out on the fresh grass.
May had us catching bee swarms and eating fresh sugar snaps out of the garden!
Come June, we were digging those potatoes we planted, processing chickens with friends, eating blueberries, I started carving spreaders, and the gardens were in full swing!
July was really busy! We had two new calves born, Willie and Ellie enjoyed the front yard, and customers were coming again to pick up fresh chicken.
And July was also full of day after day of preserving tomatoes and corn!
August was time to turn the cows into the picked over corn patch, repair the gutter downspout on the chicken house, cook out on the grill, and rob honey!  Meanwhile, Ellie was growing up and loving her time with the farm animals.
In September, Benjamin came to visit, we had another new calf, and it was time to plant strawberries for 2015.
October saw the group of calves growing and getting halter trained and our Shittake mushroom logs fruited! Willie turned 3 years old on the 29th and had fun riding 'Ole Bluey' the tractor.
In November, Willie got to help me in the shop, Tina continued working with the now very large group of calves, and we caught a double rainbow after a fall shower.
December was busy, too. I started selling my Spinning Tops and the girls started selling Muddy Moose (chocolate syrup)! We had our last calf born for 2014 and we got a surprise visit from some friends down from Pennsylvania (they also happen to be our suppliers of beef sticks & jerky ~ Stony Mountain Ranch). The last shot is of some very tired cousins on Christmas Day!
May God bless you and your families as we embark on a New Year!